The plot thickened nicely in Line of Duty, BBC's meaty police thriller about the apparently corrupt DCI Gates (Lennie James) and the colleagues closing in on him.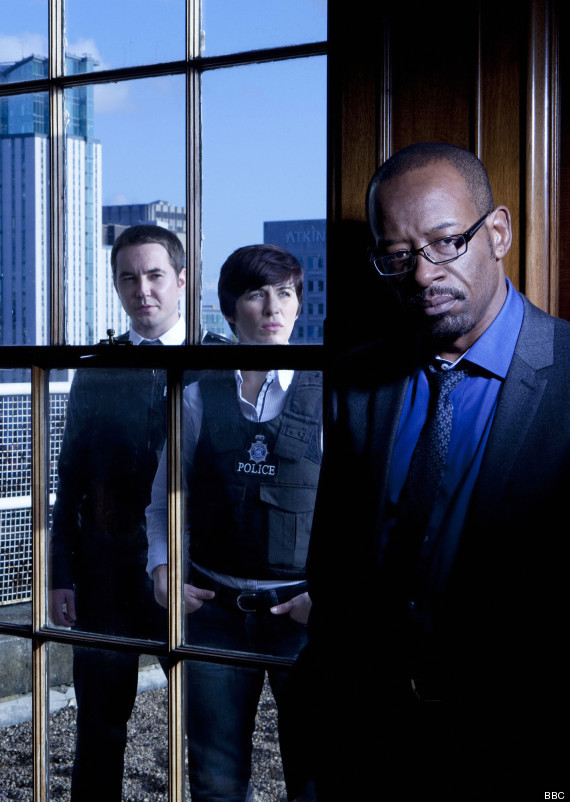 Martin Compston, Vicky McClure and Lennie James in Line of Duty
The enigmatic Gates continued to perform effective policing in the face of anti-corruption (ACU) officer Arnott – the man sent to keep tabs on his suspiciously successful clean-up rates, until his own demons came back to bite him - and the ever-watchful Fleming (Vicky McClure), the ACU mole in Gates' team.
One of the set pieces this week was Gates' emotionless despatching of his former mistress Jackie (a slack-jawed Gina McKee) by post-it note. Classy - until she twisted him around her little finger again in a bout of car-phone making up. He seemed genuinely astride the horns of a dilemma, between helping his bang-to-rights mistress cover up her crime and taking her in, until the fates dramatically intervened.
And, in between, he was clapping proudly at his daughter's piano recital, and the mystery around him continued to thicken.
HUFFPOST REVIEW: Line Of Duty Episode 1 - How Line Of Duty Does Credit To Black Police Officers
Setting a completely different tone was the bizarre robbery scene half-way through – hoodie, bludgeon, the crim's personal techno-soundtrack to boot – and a disappointment of clichés. However, the whole jarring interlude did offer a neat exchange between officers - one admonishing 'Safety first' during their chase of the robber, and when said robber leapt to almost certain death, both officers sighed on the balcony – "That is so many more forms to fill in."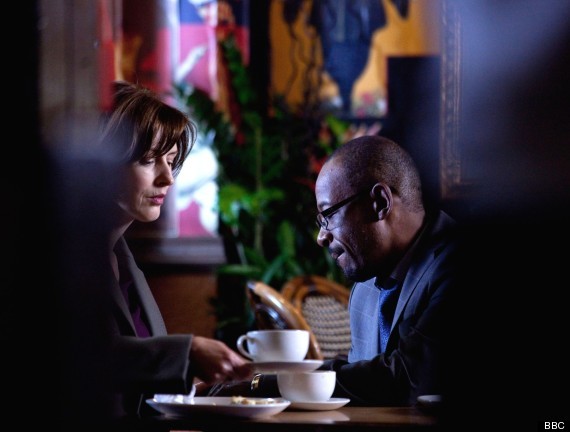 Jackie Laverty's hold over Gates was never really explained, nor will it be now...
This drama has elements of The Wire with its disparate, seemingly-unrelated strands, without the raw veracity of Baltimore. On the generic disenfranchised estate, however, one cornered pensioner's vulnerability was all too clear, and it was completely frustrating when he got arrested for walloping one of the thugs who'd been attacking his house, on account of some random public service order.
In the face of such paperwork gone mad, it was easy to admire instead the loose-limbed, flexibly-moraled DCI Gates, "not interested in ticking boxes, just cracking cases".
What do you think of Line of Duty? Let us know...
Line of Duty continues at 9pm on Tuesday BBC2. Pics below...