One of Andy Warhol's final works could raise £60,000 when it is auctioned on Wednesday.
The copy of the American pop artist's 1985 portrait of the Queen is based on another portrait created for the 1977 Silver Jubilee.
It is part of a series called Reigning Queens which also included images of the Queens of Denmark, the Netherlands and Swaziland.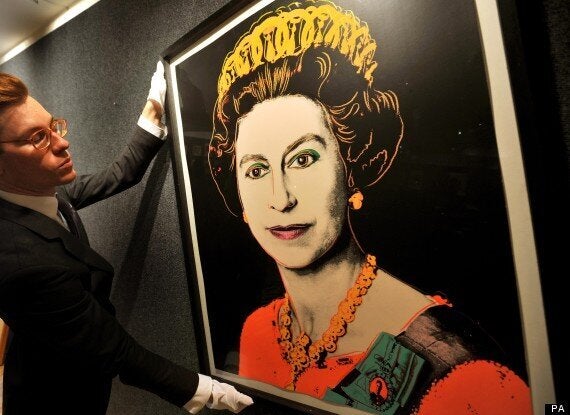 Warhol's Queen could sell for £60,000
The signed and numbered work was Warhol's last print-portrait before his death in 1987.
It will be auctioned at Bonhams Print Sale in London on 11 July and is estimated to fetch between £40,000 and £60,000.