Hands up if you think Justin Bieber doesn't quite pull off the hardened gangsta rapper look. Just as we thought, it's unanimous.
The 18-year-old channeled the Tupac look as he arrived in Narita International Airport, Tokyo.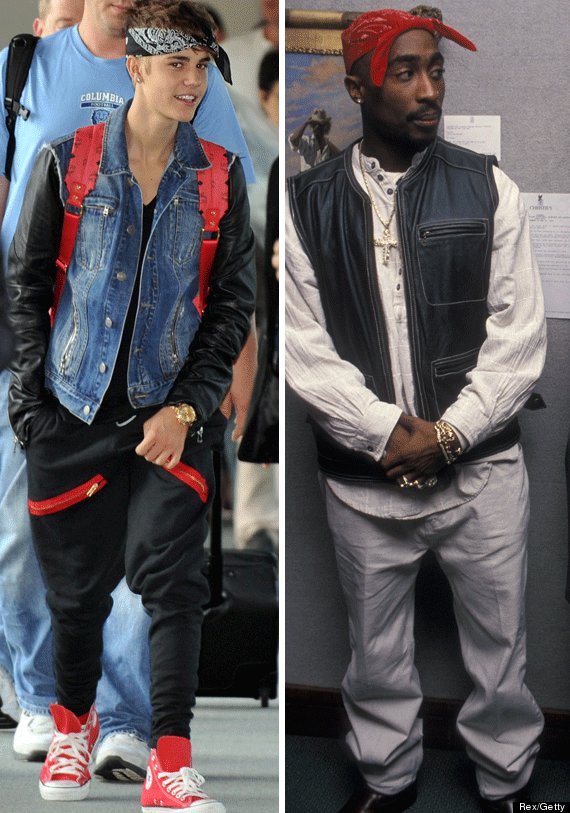 Spot the difference
We're worried that the star is coming down with a touch of Bieber fever, seems he was delirious when getting ready that morning.
First he reached for a black and white bandana, and it all went down hill from there.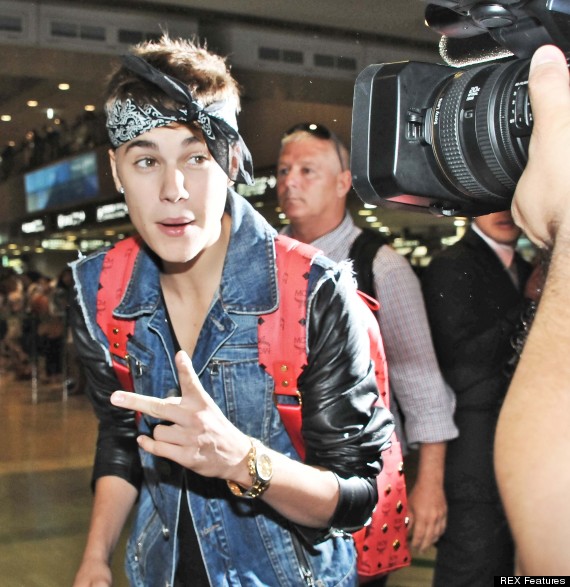 Don't even get us started on the gestures
Bieber went all out wearing a denim waistcoat with matching red Converse shoes and backpack.
The Baby singer was greeted by hoards of screaming girls, as per. Maybe they were screaming, "TAKE THAT STUPID BANDANA OFF YOUR HEAD YOU PLONKER, YOU LOOK RIDICULOUS!", although it's doubtful.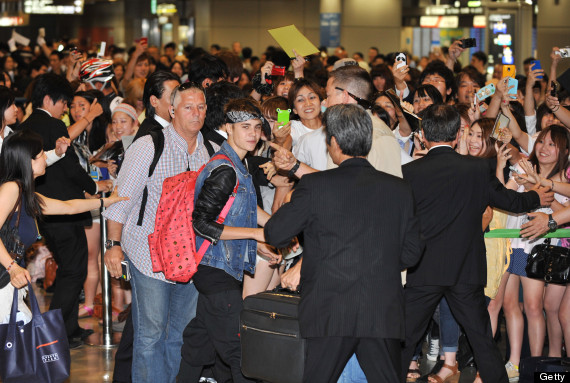 Bieber was met by hoards of screaming girls, again
Selena Gomez was also present, but had decided to dress normally.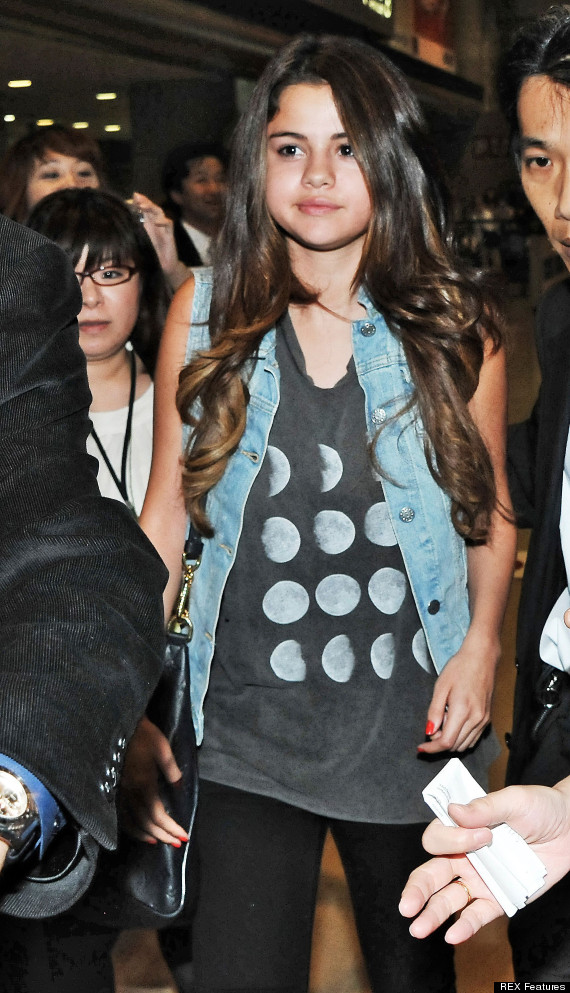 Justin's girlfriend, Selena Gomez
Despite recent speculation that their relationship is on the rocks, the pair are putting up a united front.
Step this way for more precocious celebs...