Andy Murray's defeat to Roger Federer in the men's Wimbledon singles final on Sunday prompted tears from the Scot after his fourth Grand Slam defeat. But if viewers sympathised with the 25-year-old, sympathy was in short shrift for his followers inside Centre Court.
Wimbledon's most iconic arena is regarded, rightly or wrongly, as one of sport's most deplorable crowds. "Come on Tim" or "Come on Rafa" are two regular unfunny announcements during a match, but Sunday prompted the worst one yet: "Come on Mr Cameron".
That the Prime Minister, in attendance with other famous faces exploiting their position for a freebie, could be chummily referenced at a sporting event is an almighty low even for the middle-class hordes at SW19.
And so it begs the question: what is the worst sporting crowd?
AMERICAN GOLF EVENTS
"Get in the hole!"
RUGBY FANS
Accused of being sanctimonious preachers who claim moral superiority over any aspect of football, it's no wonder when you sit amongst the silent-or-cheesy atmosphere.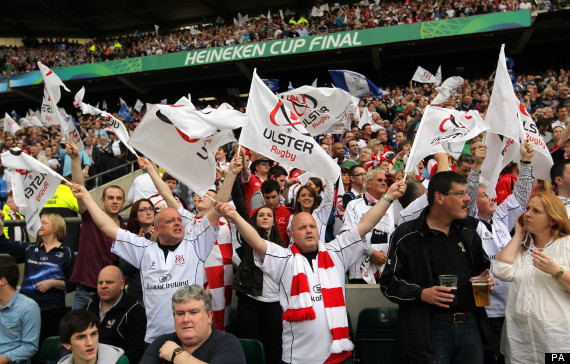 WEMBLEY
Where the Pukka Pies Band stab at the atmosphere like Mrs Bates does at Marion Crane.
OLD TRAFFORD
So bad the idea of a singing section is being proposed. What used to be a ground louder than a jumbo jet taking off is now largely a beehive of jester hat-wearing bandwagon-jumpers and nu-fans who fail to see the irony of wearing a Nike replica with a green and gold scarf draped around their neck. Oblivious
ASCOT
"Look at me!"