Drivers may be forgiven for thinking they are entering Toy Town when confronted with a bridge seemingly made of LEGO.
The disused railway bridge appears to have been built using gigantic versions of the colourful plastic bricks.
But the eye-catching sight is actually the work of street artist Megx - real name Martin Heuwold - who decided to transform the grey structure in Wuppertal, Germany.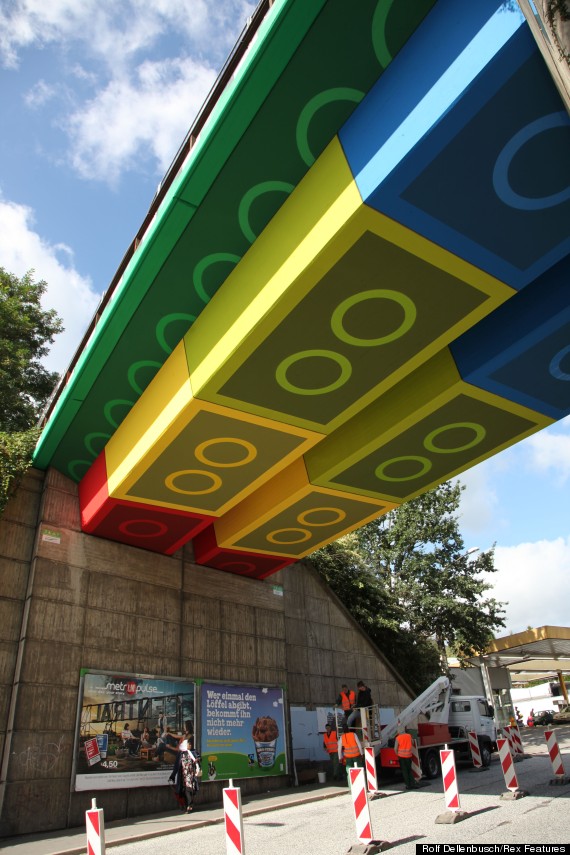 Lego Bridge by street artist Megx
With permission from local authorities, 35-year-old Martin spent four weeks painting 250 square feet of concrete using a cherry picker truck.
The bridge is part of the Wuppertal Bewegung e.V., an old train line that has been converted to a pedestrian and cycle path.