Here it is - the first glimpse of Ben Whishaw in action as Q, the technological whizz employed by MI6 to furnish James Bond with an armoury of weaponry in the forthcoming Skyfall.
Whishaw, currently on our small screens in the BBC's epic The Hollow Crown and previously seen in The Hour, looks suitably geeky as the laboratory-based specialist in disguising state-of-the-art gadgets in objects as inane as a cigarette lighter or pen.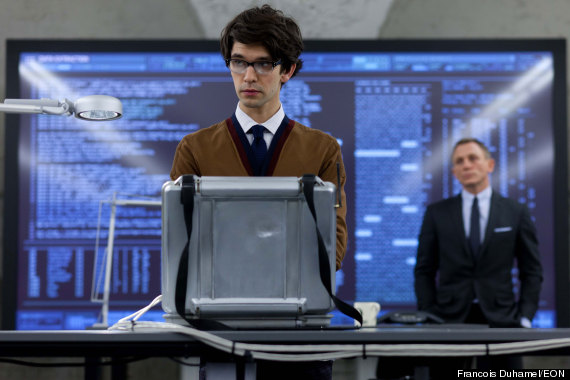 Ben Whishaw as Q in the latest James Bond adventure, Skyfall
Whishaw is the fourth actor to play the role of Bond's resident gadget master. Peter Burton was the first, as Major Boothroyd, followed by Desmond Llewelyn who played Q in 17 films. John Cleese then played his assistant, R, in The World Is Not Enough, before being promoted to Q for Die Another Day.
The plot to Skyfall, Bond's 23rd outing, is being closely guarded, but we do know that something from M's past (Dame Judi Dench) comes back to haunt her, and Bond must act - probably alone - when the entire organisation comes under attack.
Daniel Craig is returning into Bond's Tom Ford suit for the third time, with Sam Mendes directing, and Javier Bardem on duty as Bond's arch-villain Silva.
MORE: Daniel Craig Defends 007's Deal With Heineken
The film will be in UK cinemas from 26 October. Here are some pictures from which we can glean but little...
Skyfall pics/Bond press launch