Kim Kardashian has posted a picture of herself in a bikini to dispel rumours that her famous curves are fake.
The reality TV star-cum-socialite-cum-clothes designer-cum-rapper Kanye West's new squeeze has many strings to her bow, not least her curvaceous - and enviable - figure.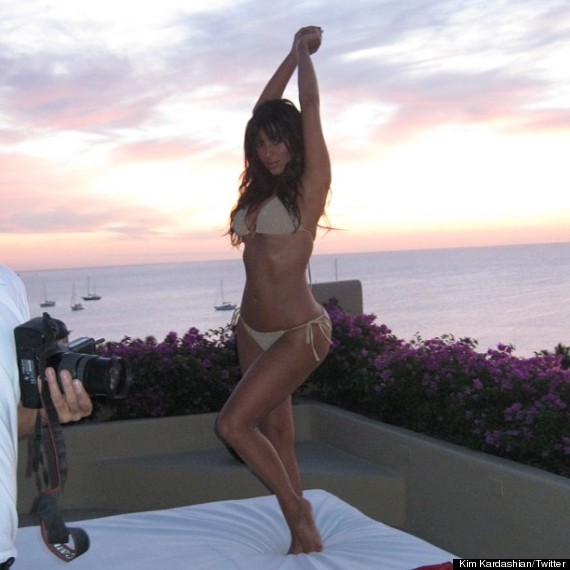 Against a sunset
The star uploaded the image of herself on a photo-shoot wearing a nude bikini, arms in the air set against a beautiful sunrise.
The caption reads: "Sunrise summertime shoot! ‪#nofilter‬ ‪#nophotoshop‬"
SEE ALSO: Kim Kardashian Nude Scandal, Porn Star Says Twitter Picture Is Her (PICTURES)
The family recently holidayed in Mexico with close friends to celebrate new mother Kourtney's birthday.
Last week Kourtney and Scott welcomed baby daughter Penelope Scotland into the Kardashian Klan.
Kim took to twitter to show her love for the new addition to the family.
"I'm soooo in love with my niece!" she said.