Adrenaline junkie Richard Hammond has been photographed engulfed in flames in LA.
With his face covered in fire-resistant vaseline, the Top Gear presenter was set on fire while filming a scene for the second series of his American TV show, Crash Course.
Hammond was also seen jumping off a bridge like a Hollywood stuntman for the show, which will see him take on uniquely American - often terrifying - professions.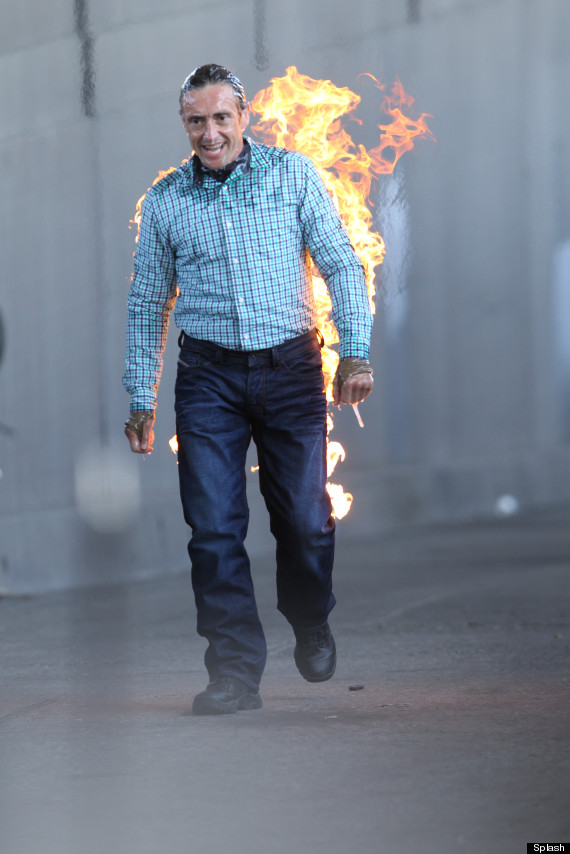 Richard Hammond hard at work
Season one saw Hammond cross the US, joining various job sites to master America's largest and most dangerous vehicles.
In season two, he will tackle new challenges, with less than five days to master each job.
He's set to play the role of a snake-handler, work on a Texas cattle ranch and cut hair in a barber shop in Harlem, NY.
See more photos from his stuntman challenge below...
Richard Hammond set on fire