50 years ago on Thursday, the Rolling Stones took to the stage for the first time. But how best to celebrate? Maybe by trashing a particularly middle-aged hotel room, or having an extravagant cup of tea.
We're smashing our metaphorical birthday guitars by checking out these amazing shots of the band, which appear in Rolling Stones 50, a book written by the band members and published on Thursday.
Amongst the posed press images and candid moody photos, these photographs show another side of the Rolling Stones - of the friendships and people behind the band who couldn't get no satisfaction.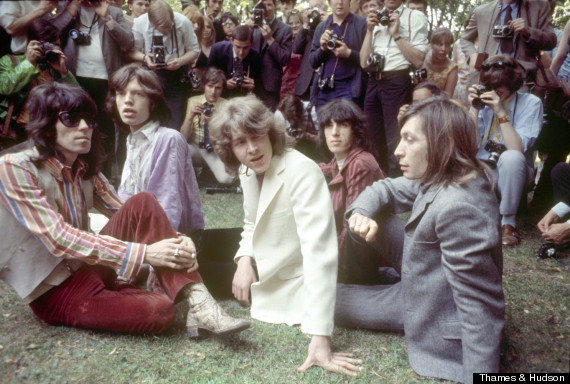 One of the many rare shots from Rolling Stones 50
Also in the book are over 1,000 illustrations, draft record cover art and material so rare it's never been seen before, all curated by the band.
That's our kind of birthday card.