Tulisa had double the reason to celebrate last night, and boy does it look like she knew that.
Fresh from serving up justice to ex boyfriend Justin Edwards in court over the leaking of her sex tape, she jetted straight to Ibiza with an army of mates to see in her 24th birthday.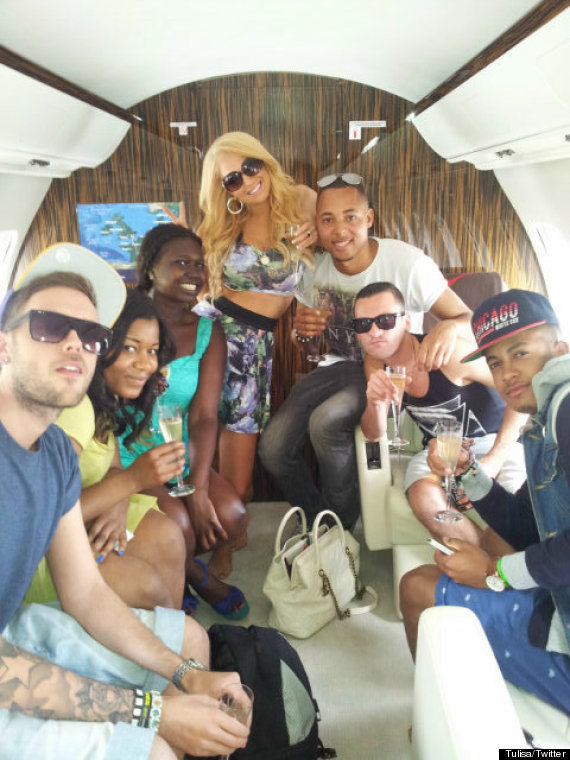 "Its my birthday and ill fly if I want to!! ... Up high if I want to!" she tweeted
As soon as the court proceedings were over, Tulisa jumped aboard a private jet to the White Isle, where she then kept us all updated about her celebrations via Twitter.
The X Factor judge headed to the Plastik Beach Bar with her chums (and her newly blonde hair, which we still can't get used to), for some drinks, a few more, and then a couple more after that.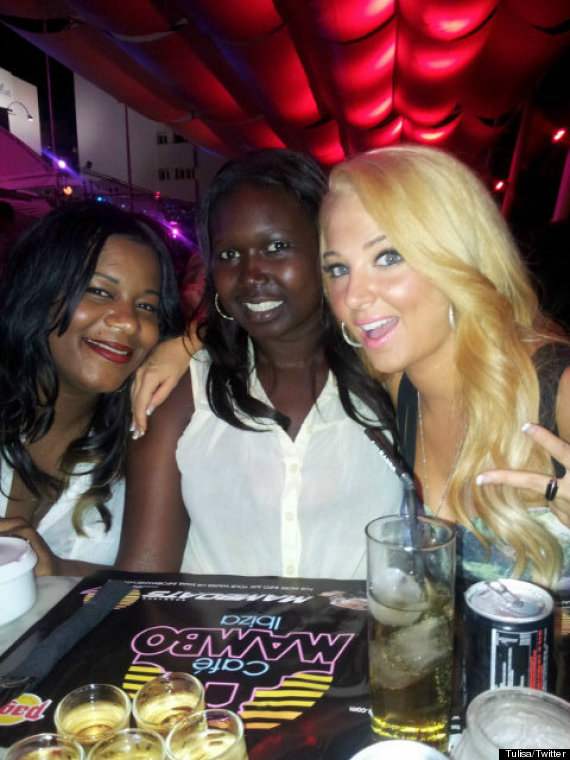 Tulisa posed up with some of her gal pals as they got things going, while the boys of the group also got in on the action as the drinks began to flow.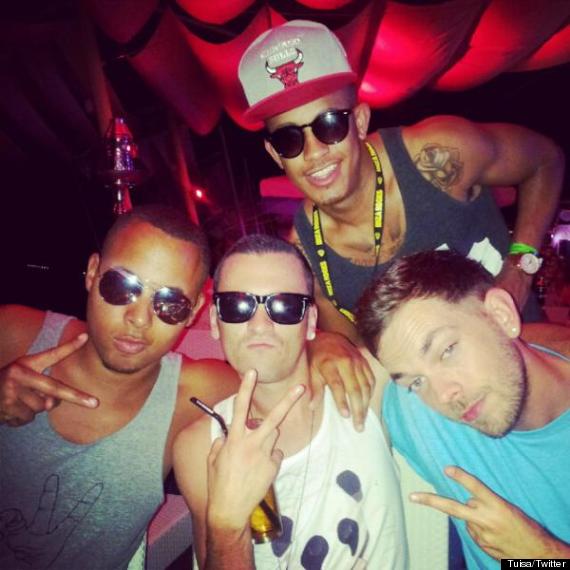 As they all posed for a group photo, which she posted online, Tulisa wrote: "Its my birthday and ill get crunk if I want to![sic]"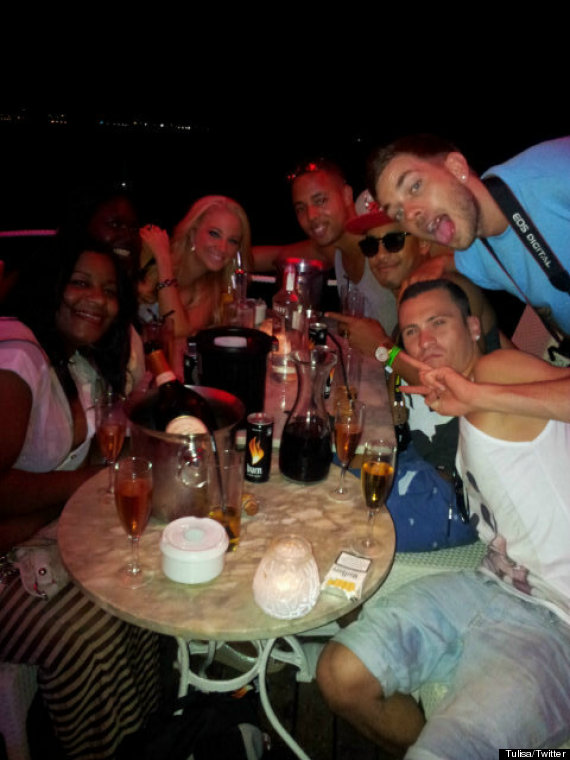 Tulisa and her pals celebrate her 24th birthday
Shortly afterwards, she relinguished her Twitter duties, handing them over to cling-on PA faithful pal Garey Varey.
"I'm logging out. Ima sign my twitter over to @GarethVarey tonight haha," she wrote.
And we've not heard a peep from her since, so we can only assume someone is nursing a very sore head this moring.
> IN PICS: TULISA'S BEST LOOKS
The Perfect 10: Tulisa Contostavlos