One big fan of The Big Bang Theory got more than she could possibly have hoped for when she attended the panel of her favourite TV show at America's celebrated Comic-Con in San Diego. WATCH HER REACTION BELOW...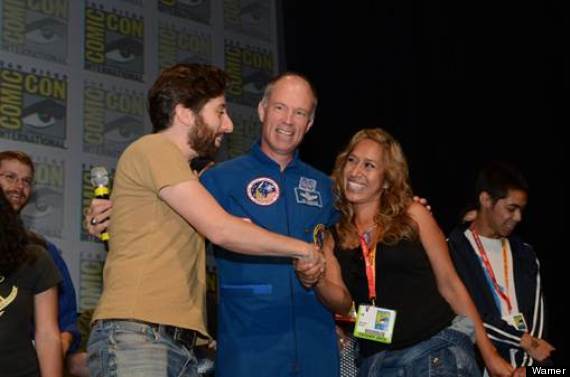 Mercedes Becerra won a prize that was out of this world at Comic-Con
Show bosses were celebrating the emotional finale of Season 5 of the hit show, where Caltech engineer Howard Wolowitz (played by actor Simon Helberg) is launched into space aboard a Russian Soyuz space capsule.
"It proved to be an unexpectedly emotional experience for all of us working on the show. The idea that one man's journey into space had the power to bond his friends together was somehow deeply touching," said co-creator/executive producer Chuck Lorre.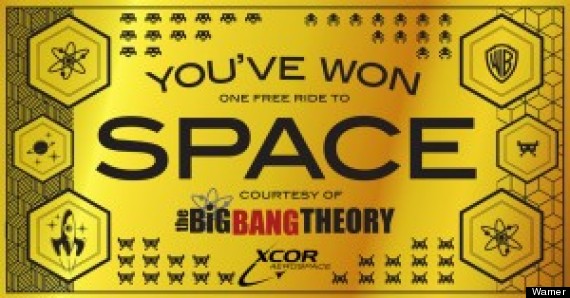 And here's the proof...
So when a representative for XCOR Aerospace's Lynx (Reusable Launch Vehicle, but you knew that) made a surprise appearance at the Comic-Con event, the Big Bang exec producer felt it only right that the prize should go to a member of the audience.
"And now, everyone -- cast, crew and the millions of fans of the show -- can gather together and experience that same wonderful bond when we watch one lucky fan take an actual trip into space," cheered Lorre. "The Big Bang Theory, boldly going where no sitcom has gone before!"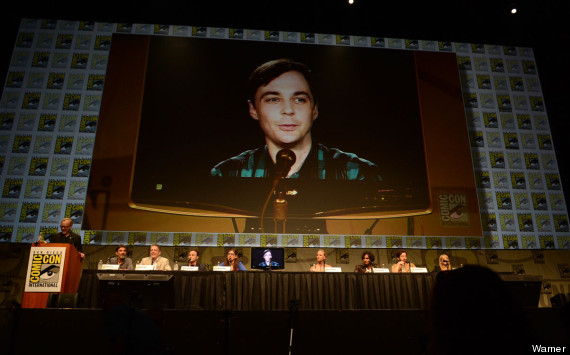 The end of Season 5 was unexpectedly emotional, admitted show's exec producer Chuck Lorre
The Big Bang Theory: The Complete Fifth Season is out on DVD with UV on 3rd September. The Big Bang Theory will return to E4 with season six later this year.
The lucky fan with the winning ticket was Mercedes Becerra of Paso Robles, California. Watch her reaction in the video below...