After working her perfectly formed butt off for the last few years, dealing with relationship woes and the death of her beloved grandma, Rihanna has definitely earned some time off to kick back and relax.
And that's exactly what she's been doing in Sardinia - with the help of some girlfriends of course.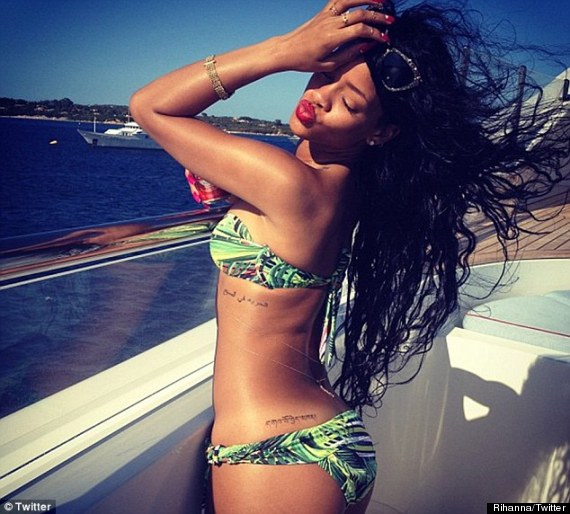 And true to form, RiRi took a load of snaps of her looking suitably gworgeous in her skimpy bikini and popped them on Twitter.
Well, we'd be worried if she didn't, wouldn't we?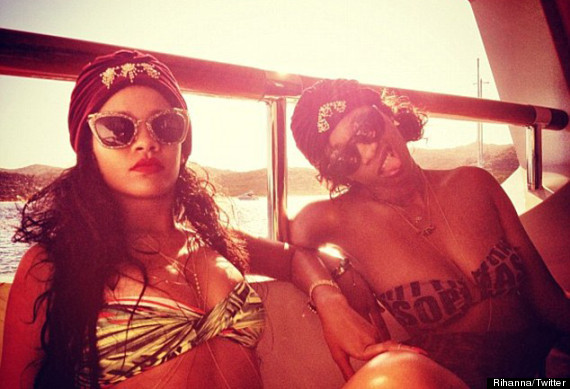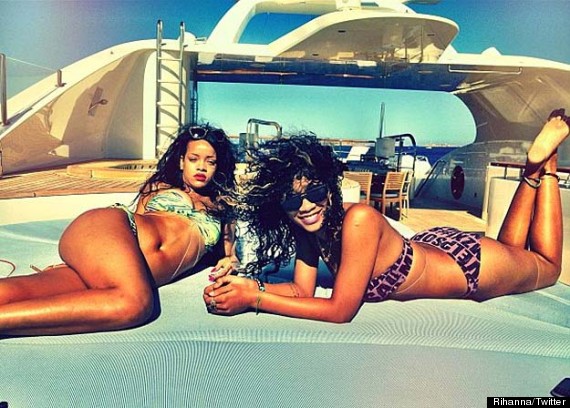 One person not featured in any of the snaps is rapper Drake, who is rumoured to be joining the singer on her Mediterranean jaunt.
A source told The Sun: "Rihanna is determined to live life to the full following her grandma's death and decided to give it another go with Drake. In the past he'd moan that she wouldn't commit and was working all the time. But she's up for trying again. They're meeting up on a plush yacht in Cannes next week and will then spend a week cruising around the Med."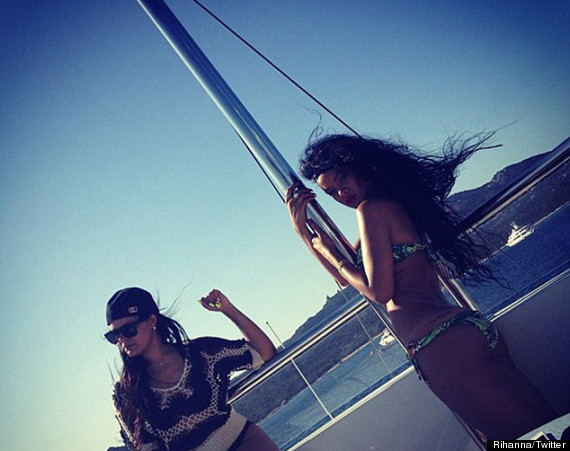 The source adds: "Rihanna wants to travel down through Italy and go to the most romantic places she's seen online. It's just what she needs after an incredibly tough few months - however, they also know how to party. They'll be joined on the yacht by a few friends, who plan to sink a lot of champagne on the trip."
Umm, can we come next time please RiRi?
> IN PICS: CELEB BEACH BABES