Just as his divorce from Katy Perry has been officially granted, Russell Brand has reportedly found himself a new girlfriend - and she's a lot less famous than his ex wife.
Russ has been spotted out and about with a certain Isabella Brewster - who (and this will only mean something if you're from the US) is the little sis of Jordana Brewster. She's in Dallas apparently.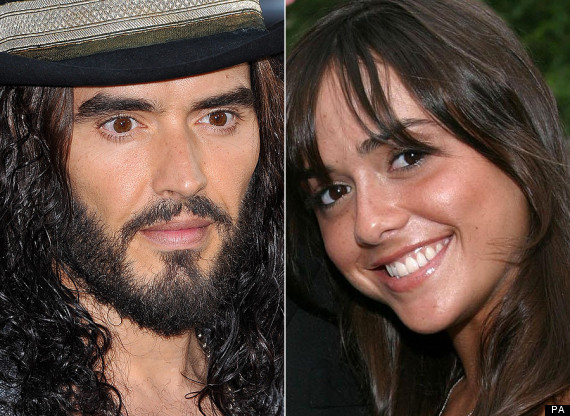 Russ and Isabella
According to Us Weekly, the Brit actor and comic has been seeing former talent agent Isabella for a few weeks but he's already head over heels for her.
"She's cute," an insider told the mag. "She is all over him and Russell loves it."
Another source told Radar Online: "They are really enjoying spending time together. Isabella really likes Russell and loves dating famous people, but she knows that he is a ladies man so she is trying to play it cool."
But maybe Russell should be the one playing it cool - Isabella used to date Hollywood hunks Bradley Cooper and Milo Ventimiglia.
> IN PICS: KATY AND RUSSELL'S ROMANCE
Katy Perry & Russell Brand Before The Divorce