Halle Berry was rushed to hospital in Los Angeles late last night after suffering a fall on the film set of The Hive.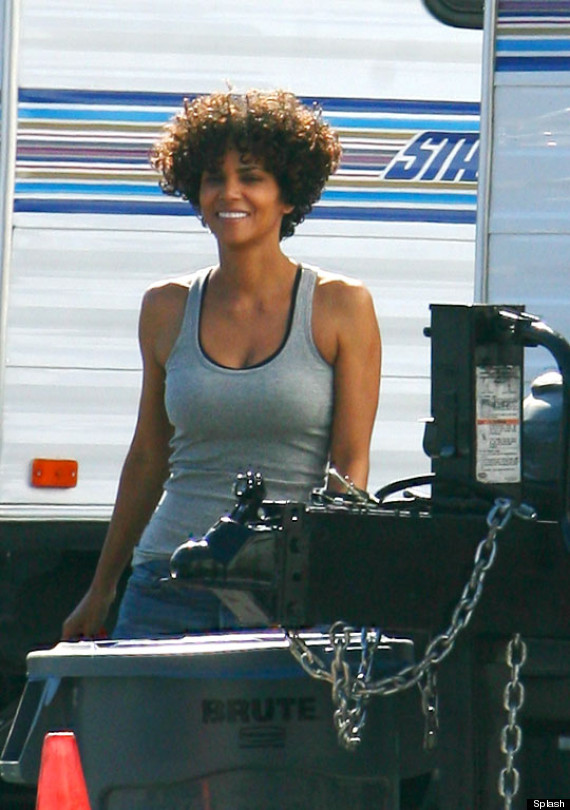 Berry seen on set of The Hive, laughing by her trailer, and adorned with an afro
x17online.com reports that the actress, former Bond girl who won an Oscar for Monster's Ball, either fell or was hit by a falling object, according to different reports from the set.
TMZ reports that the actress fell and hit her head on concrete. She has since been released from hospital.
Berry has had quite a year already, with an ongoing custody battle over her daughter with her former partner Gabriel Aubry, and becoming engaged to Olivier Martinez, former companion of Kylie Minogue.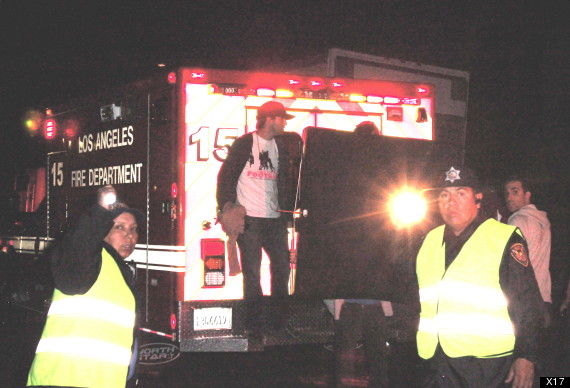 The set of The Hive, where Berry sustained her accident
The Hive co-stars Abigail Breslin and David Otunga, the fiance of Jennifer Hudson.