Sir Elton John didn't officially "come out" as a gay man until 1988 because he felt sure news of his homosexuality was "common knowledge".
The Rocket Man hitmaker initially announced he was attracted to both men and women during an interview with Rolling Stone in 1976 but it wasn't until the legend hit his 40s that he told the publication he was gay.
The long road to the truth prompted many to speculate why the music icon did not come clean about his sexual orientation sooner, and now the 65 year old reveals he never tried to keep it a secret - he just thought everyone already knew.
During an interview with U.S. Today show host Matt Lauer, he says, "Nobody asked me. When (journalist) Cliff Jahr asked me in Rolling Stone, 'I'm gonna ask you a question, but if you don't want to answer it, I'm gonna turn the tape recorder off' And I said, 'You're gonna ask me if I'm gay or not.' And he said, 'How did you know that?'. I said, 'I've been waiting for people to ask me this. It's not exactly a secret. I live with my manager. I'm openly gay outside. I don't have a girlfriend... I just thought it was common knowledge.'"
Dozens of gay celebrities have admitted to hiding their true sexuality so as not to alienate fans or put their career at risk, but Sir Elton insists that was not the case for him.
He adds, "I honestly didn't (think it would hurt my career). And, to be honest with you, it did a little bit. In America, people burned my records for a second and radio stations didn't play me."
Sir Elton also confused fans about his sexuality when he married Renate Blauel in 1984. The union lasted four years and the couple was divorced in 1988. The rocker is now married to longtime partner David Furnish.
PHOTOS: Celebrities who have come out...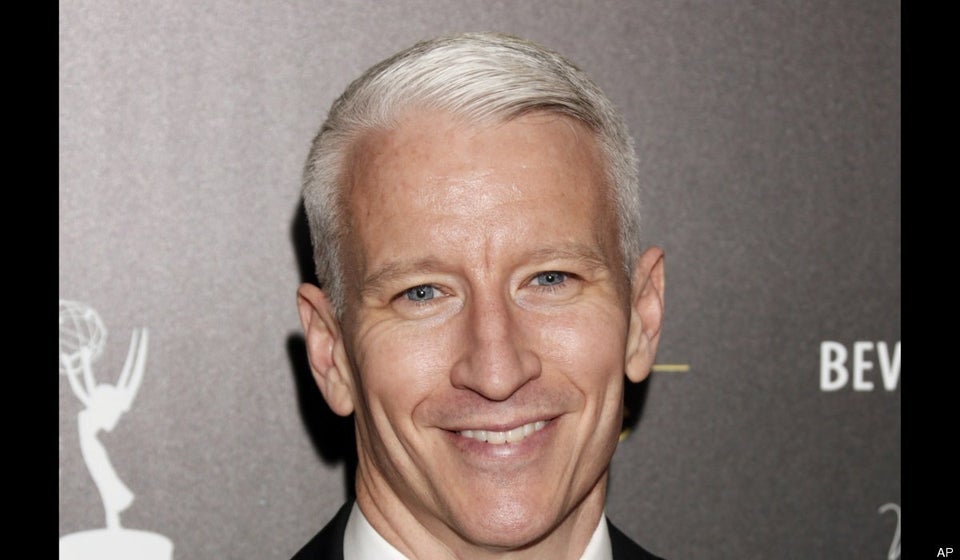 Celebrities Who Have Come Out