Anchorman star Fred Willard has been arrested for exposing himself in an adult movie cinema in Los Angeles, reports TMZ.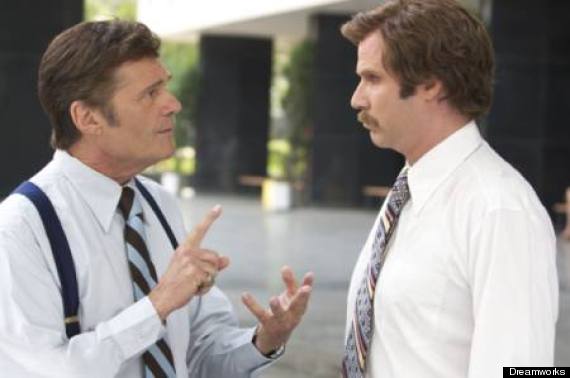 Fred Willard was in Anchorman (above, left, with Will Ferrell) and also appears in Modern Family
The American website reports that vice police arrested the actor, who also makes guest appearances on hit sitcom Modern Family, after they entered the Tiki Adult Theater in Hollywood, and allegedly discovered the actor inside, enjoying the film.
He was arrested for lewd conduct and released a short while later.
Another entry in the Hall of Shame - here are the current honorees...