It's been six months since Blue Ivy Carter entered our world, and mama Beyoncé and papa Jay-Z have been careful to hide her face from the glaring public eye.
We've been waiting patiently but we are pleased to announce the wait is officially over. And what a little beaut she is!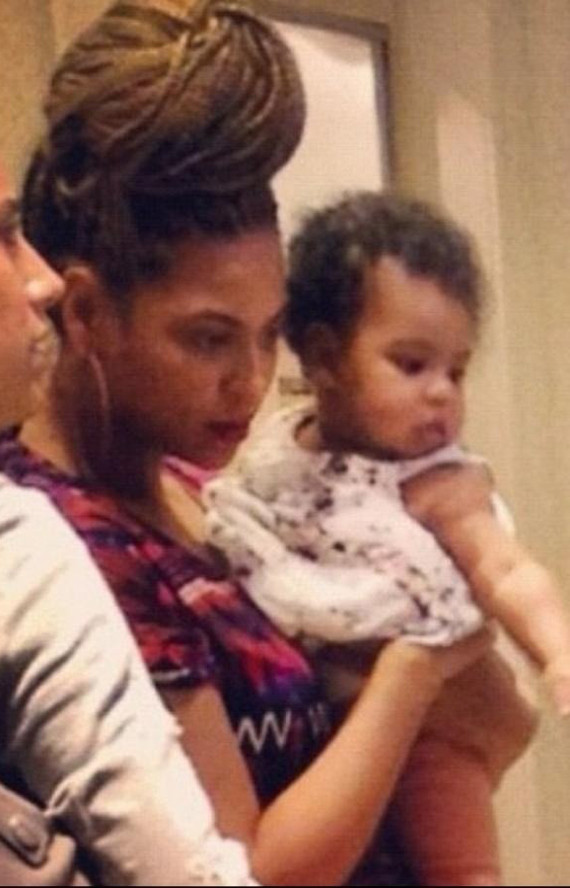 Mamma Bey and baby Blue Ivy
Blue Ivy and a mum Beyoncé - complete with a new head of braids - were spotted in New York doing a spot of shopping.
Rocking the boho chic look with her golden tresses piled in a bun on top of her head, Bey was in full mama mode as she clutched her little lady.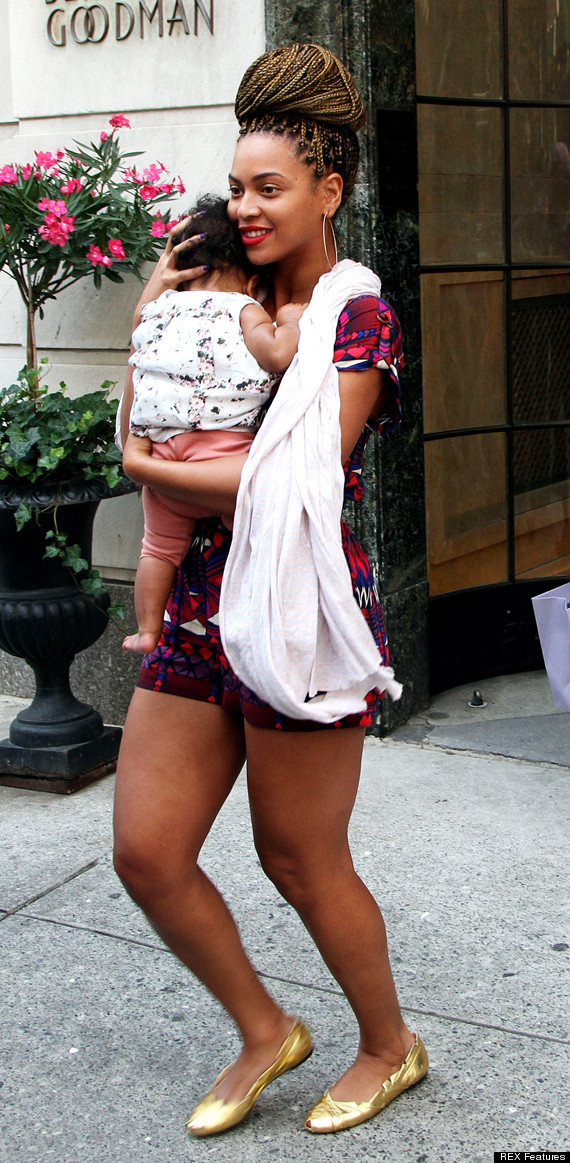 Like mother like daughter in the wardrobe department
The singer's outfit was uber colour co-ordinated - her red lips and purple nails matching her cute playsuit - while her barefooted bubba wore dusky pink bottoms and a flowery white top. Cute!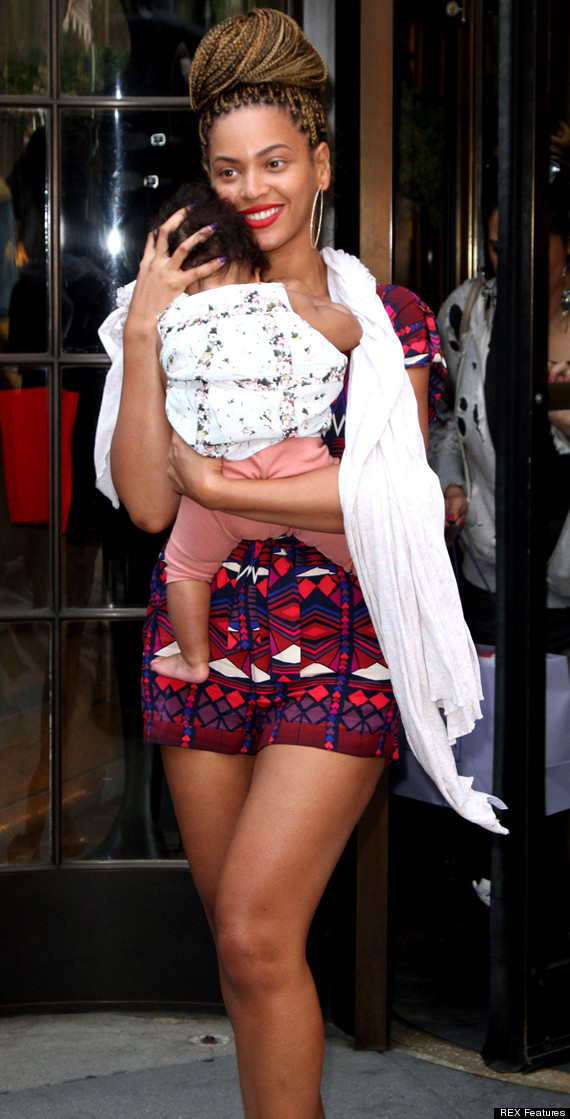 Out shopping in New York
At just 6-months-old, Blue Ivy already looks set for world domination. Just moments after her birth she made her musical debut - featuring on daddy Jay-Z's song Glory .
She was also recently named Honorary Citizen of Hvar in Croatia, after her mum revealed the origins of Blue Ivy's name.
The star thought of the name after seeing a blue coloured tree whilst holidaying in Croatia, a video on her Tumblr reveals.
Beyoncé can be heard saying: "I think it's Blue Ivy, which would be quite appropriate!"
> IN PICS: BEYONCE STYLE EVOLUTION