Amy Winehouse's goddaughter Dionne Bromfield has opened up about her memories of the late star in a moving tribute to mark the first anniversary of her death.
Teenage singer Dionne was left devastated when Amy passed away on 23 July last year, just days after they performed together in London.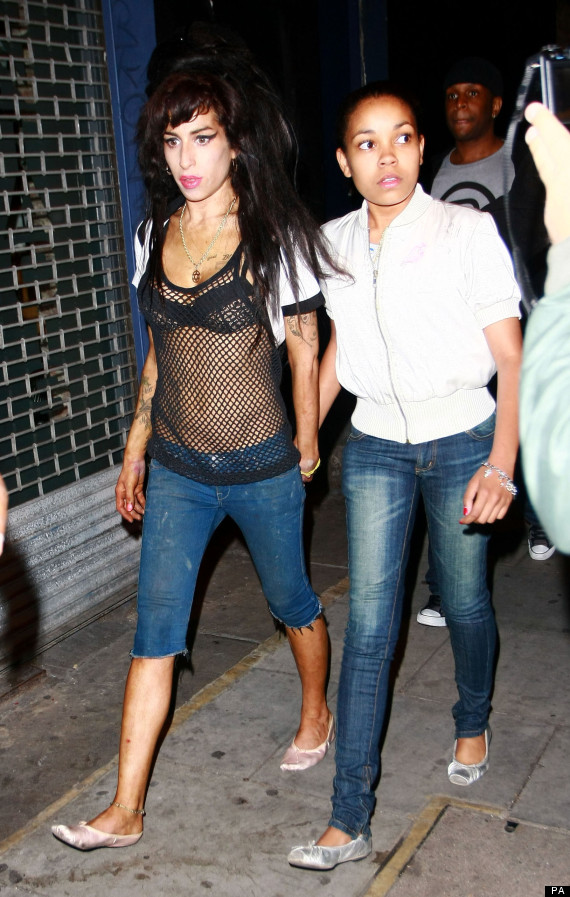 Amy out and about with her goddaughter Dionne Bromfield
The Back to Black hitmaker was a big influence on Dionne as a youngster, and she has written an emotional memorial piece in memory of Amy.
Uploading the tribute to her Twitter.com page in the early hours of Monday, the first anniversary of Amy's death, Dionne writes, "I believe in angels the kind that heaven sends... Amy you are surrounded by angels who are your friends. Its been a year since you left and I still think about you every day.
"I might not show emotion in public but I just love and miss you in my own special way, like when we were alone together. I think of your face and tears roll from my eyes, you were my inspiration, my mentor, my biggest fan, my one true confidante... you were my world.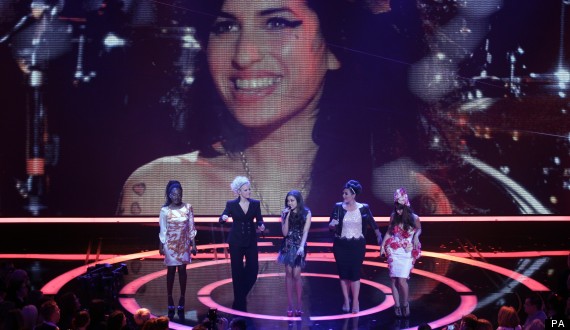 Dionne, second left, has taken part in many tributes to her confidante and mentor
"I know your (sic) in a better place and you were to (sic) young to die that is what hurts so much. God broke our hearts to prove he took the best. God gave you a special gift as sweet as can be your own precious angels to watch over you (sic)."
The 16-year-old admits she was overcome with emotion as she wrote the tribute piece, and ended up crying as she poured out her feelings.
She adds, "There is one thing that's plain to see, that one day we will meet again until then you will always remain in my heart as I write this I sit and cry remembering the good times and the last time we were together. The fun we had and you dancing on stage with me, the big hug and kisses you gave me.
"No matter what people say to me, you were the best! You had a heart of gold with so much kindness sometimes I pinch myself and wish you would come back. I will never forget you! Amy you are my best friend, I love you so much."
To mark the sombre anniversary, bosses at the Official Charts Company have released sales of Amy's releases, revealing she
has racked up 1.7 million sales since her death 12 months ago.
Fans of Winehouse bought 1.2 million copies of her three albums, as well as 500,000 of her singles.
Managing director Martin Talbot says, "Many of us will remember where we were when we heard the terrible news about Amy a year ago. And the fact that music fans have, since then, bought her music in such large numbers demonstrates just how highly she was regarded by the great British public."
Amy's father Mitch has also reached out to fans on the anniversary, to thank them for their well wishes.
In a post on his Twitter.com page, he writes, "Thank you all for your wonderful messages. We miss Amy so much but her/our work will continue. Long live Amy."
Amy's life in pictures...