The Pet Shop Boys could be forgiven for resting on their keyboards and counting their money, but they'not been idle, and are about to release their 11th album, the first they've recorded in America.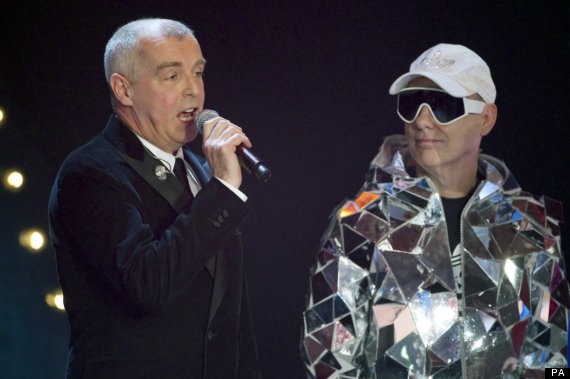 The Pet Shop Boys - Neil Tennant and Chris Lowe - have been working together for 30 years
Elysium will be released in September, with the first single Winner released in early August and available to download now.
You can listen to Winner in the video above.
The duo, the most successful in British pop history, have sold more than 100 milion records and three-time Brit Award winners.
Their number one singles include It's A Sin, Always on My Mind, Heart and their breakthrough hit West End Girls.
Of their latest offering, they say: "It was inspiring to make an album in Los Angeles, and to work with a producer from a different musical genre, who has brought a new dimension to our music."
Listen for yourself and see if you can spot the new dimension, along with the same old chart-topping magic... ? Here's a reminder of how the Boys wowed the charts in 1986...