The United States regard gold at basketball in the Olympics to be a given, and although in 1972 they were beaten in that extraordinary Cold War-era final against the Soviet Union in Munich, 20 years later they had the Dream Team.
Charles Barkley, Larry Bird, Clyde Drexler, Patrick Ewing, Magic Johnson, Christian Laettner, Karl Malone, Chris Mullin, Scottie Pippen, David Robinson, John Stockton and Michael Jordan. Even to those not well versed with a culturally-significant American sport, some of those names spark an instant aura.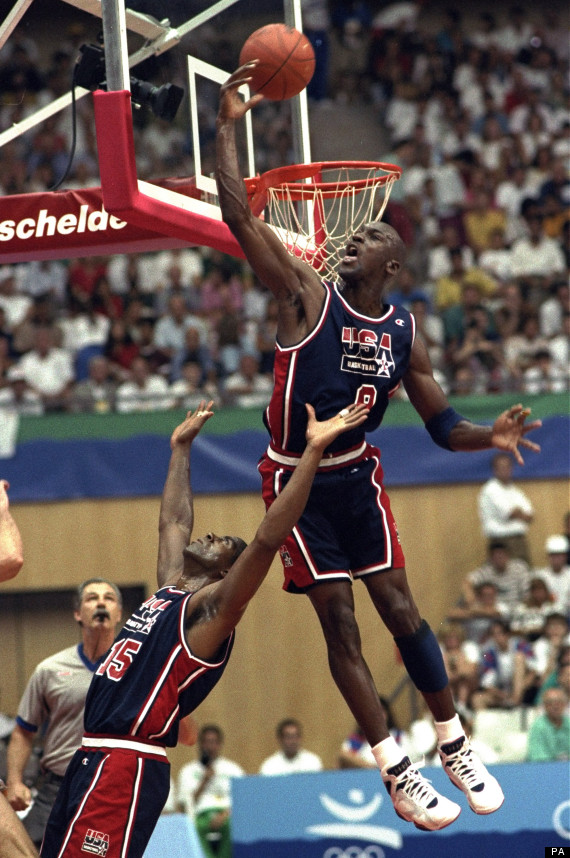 For the first time NBA players were eligible to play in the Olympics, and the Americans asserted that dominance emphatically. Already the Chicago Bulls had won their first two championships ever, with four more to follow during their Jordan-led domination of 90s American basketball under Phil Jackson. At the Barcelona '92 Olympics, they were literally unstoppable.
The USA stormed past all seven sides they faced - totting up an average margin score of nearly 46 points in the group phase, showcasing a brand which was borderline exhibition.
Enjoy the best of the Dream Team in the attached video. Oh, and lest we forget Jordan, Bird, Barkley and Ewing were in Space Jam.