When Bruce Lee died suddenly in 1973, he left his fans across the world wanting more – both of his ridiculously athletic exploits on screen, and of his far calmer, more reflective thoughts and philosophies.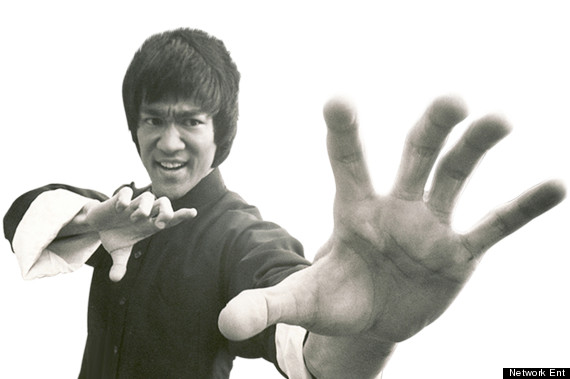 Bruce Lee brought his martial arts skills to the big screen
Shannon Lee, Bruce's daughter who was only four when he died, is used to sharing her father's legacy with his thousands of fans – "I feel very generous about it - it's amazing how many people he touched, inspired to go after things."
Now she has joined with her mother, Bruce's widow Linda, to help make what they hope is the definitive documentary exploring the appeal of the world's first and, arguably, to this day only, Asian superstar.
I Am Bruce Lee offers interviews with friends, family and also intimate footage of Bruce training with his friend James Coburn, competing at a Long Beach Karate tournament, practising Chi Sao in Seattle. But how aware was Shannon herself of the extraordinary reverence in which her father was held?
"I was kind of busy with my toys," she tells HuffPostUK. "But he'd already made three films by the time we returned to Hong Kong, and I can remember visiting him on film sets there.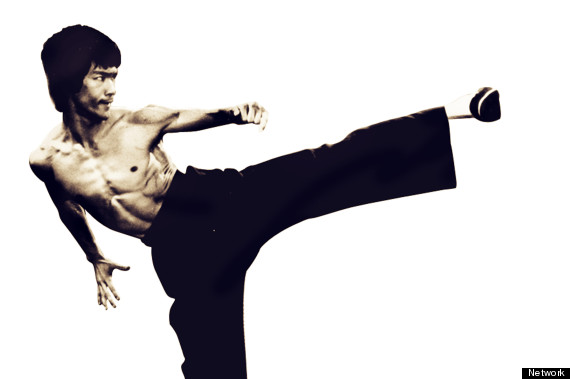 Bruce Lee was the first and, arguably, only Asian film superstar
"But I was also aware even then that he wished for more privacy than we got. There were always people peering through the gate.
"And then I remember the chaos of the funeral, and us children being kind of dragged through the process, not knowing what to feel."
Shannon lost her father as a small child, but she was 23 when she lost her brother Brandon, who had followed in his father's footsteps and was killed in a filming accident, something she describes today as "a very different experience". What legacy did Bruce leave them both?
"He had a very personal, active evolution," she reflects today. "He was always trying to cultivate himself – reading, writing. I was left a wealth of material, as well as the films.
"I feel like all that stuff is a window into who he was, he left a guide for me."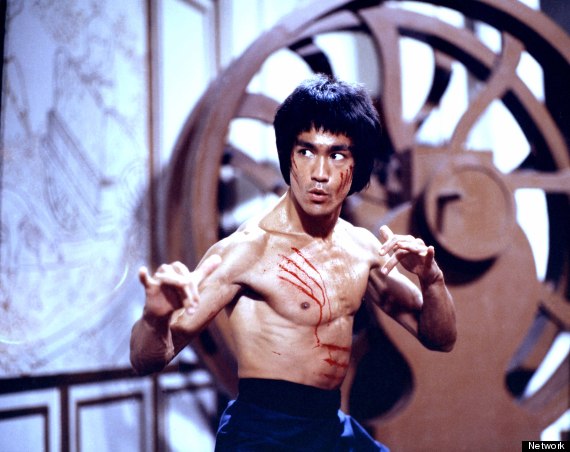 Enter the Dragon made Bruce Lee a film superstar
But the depth of the legacy must also be quite a challenge to follow, as Shannon admits.
"It can be difficult to have that, but it's mostly wonderful, and it doesn't impede on my life too often. The biggest challenge is when people assign his qualities to me, and we have to sort that out, which can take a while…"
Shannon, while hoping she and her mother have offered up the most authoritative account of her father's life, is calling it the "chance for discussion, a variety of opinions" but it is clear where her heart lies…
"He feels so present through the film, talking, working, laughing. And while the rest of us get old, there he is – frozen in time."
I Am Bruce Lee is out now. Watch the trailer below…