We have a feeling Rihanna won't be busting out any of her famous dance moves for a while after she broke her toe whilst on her Mediterranean jaunt.
And how did the party-loving singer manage to do it? By dropping a bottle of booze on it, of course.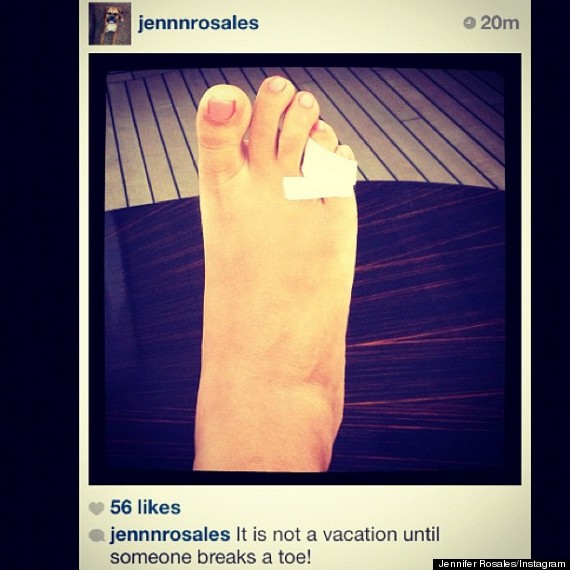 RiRi's assistant, Jennifer Rosales, posted a snap of the drinking injury on Instagram with the message: "It is not a vacation until someone breaks a toe!"
The star dropped a bottle of hooch on her tootsies whilst pouring drinks for guests aboard the luxury yacht she's currently cruising round the Med on.
Errrm, doesn't she have people to do that for her?
Well yes, she does - but the staff are reportedly so knackered from all of RiRi's late night partying that they're struggling to stay awake.
"The gang stayed up singing and dancing until dawn," a source told The Sun.
"She's a lovely girl but the crew are only getting a few hours sleep a night. And they have to be prepared to be vigilant and make sure she doesn't get hammered and fall into the sea."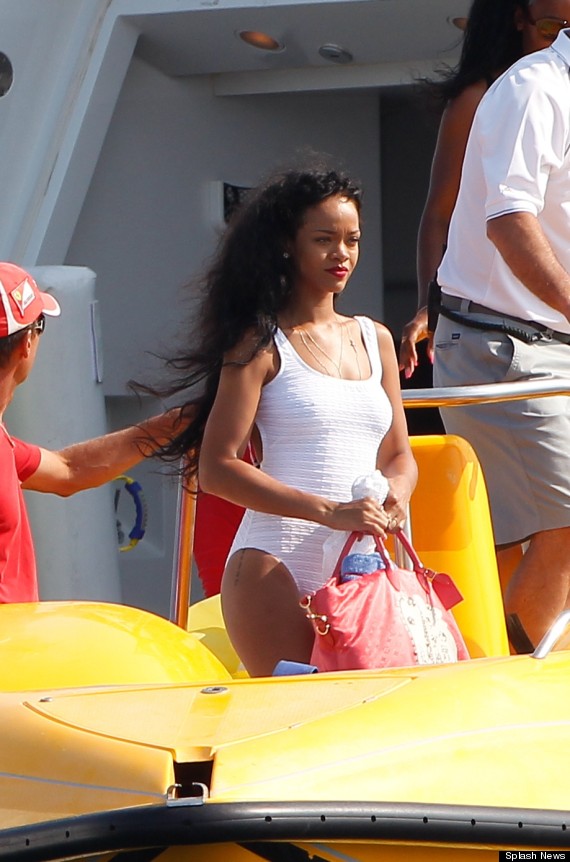 Rihanna reportedly stocked up on 25 bottles of gold Armand de Brignac Champagne, 60 bottles of Peroni and Corona beer and 10 bottles of tequila.
What a lightweight.
> IN PICS: CELEB BEACH BABES