David Beckham has been a busy boy over the last few days. Aside from taking three international flights in three days (errrm, carbon footprint David), he's now back in the UK for an appearance at some sports event as well as a meeting with the Prime Minister.
But he still found time to take his two favourite girls out for a slap up lunch yesterday.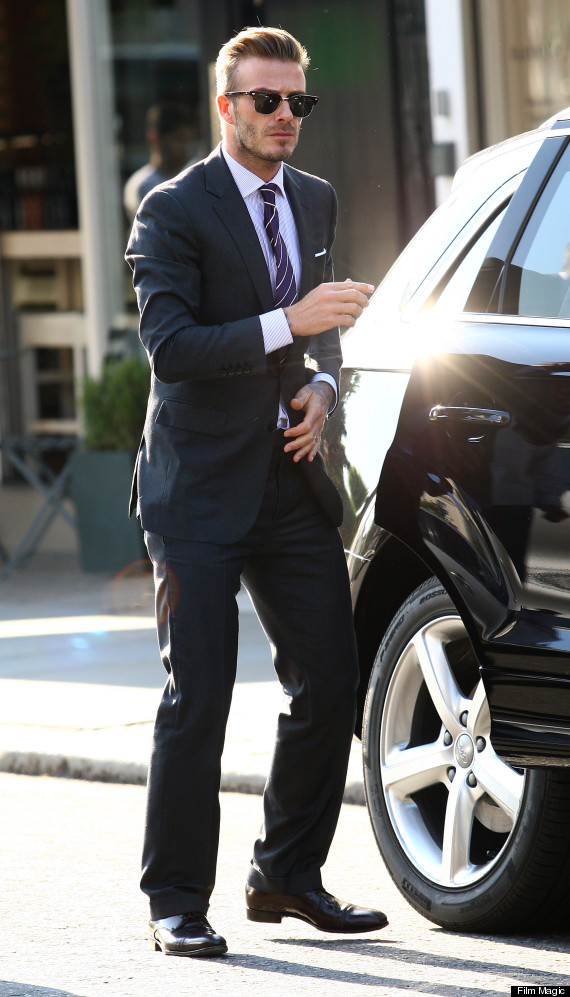 Ahead of his meeting with David Cameron, the dad of four took daughter Harper Seven and wife Victoria to the uber swish London 202 restaurant in Notting Hill.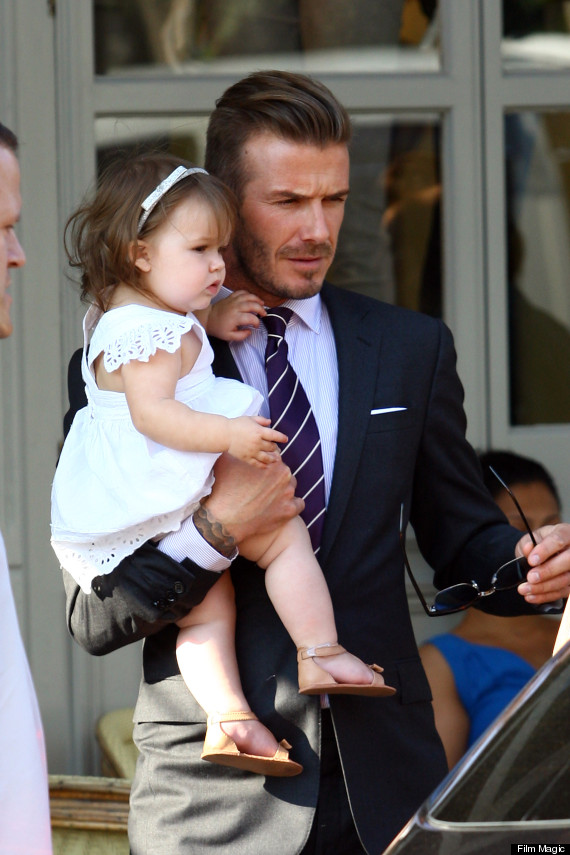 Victoria - dressed in one of her own creations and wedge heels - was at her usual pouty best but left a suited and booted David to carry one-year-old Harper who looked cute as button in a white summer dress and tan sandals.
EXCLUSIVE: DAVID BECKHAM BLOGS FOR THE HUFFINGTON POST

'Make Children the Real Winners of London 2012'
After the lunch, David - who is an international ambassador for Unicef - headed straight to Number 10 where he met the PM to discuss the global food shortage and child hunger ahead of the 'hunger summit' which will take place on the last day of the Olympics.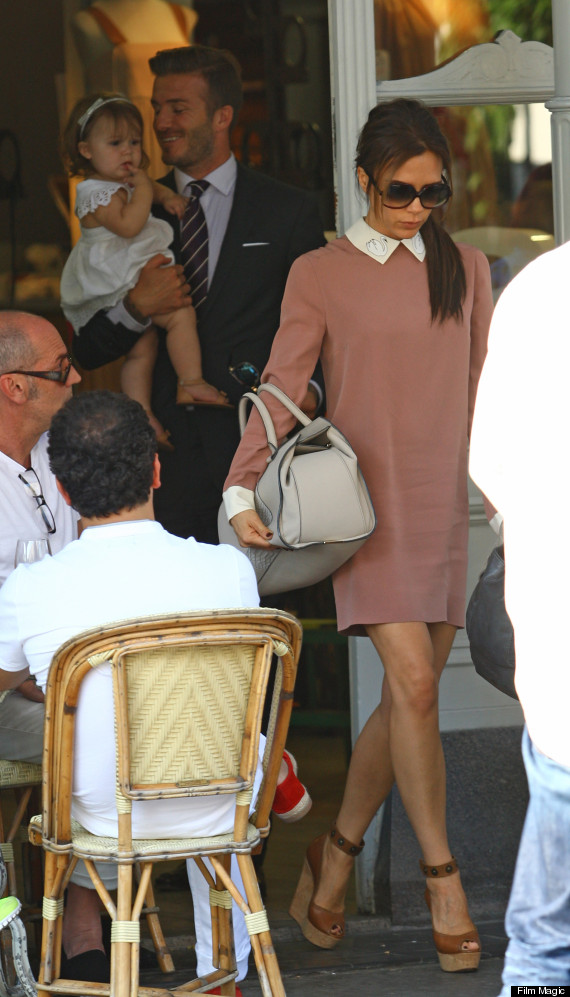 Meanwhile, the former England footballer has confirmed he will have a role in the opening ceremony of the 2012 Games despite not being picked for the Team GB football team.
CELEB PICS OF THE DAY