"A few of us were asked to volunteer for an additional Saturday morning shift", said Games Maker Sallie Sumnall, a retiree from Chichester who now spends her time working as a nanny.
Despite working five days in a row, the 60-year-old agreed to the additional toil and met on the Saturday morning outside the Aquatics Centre along with a friend.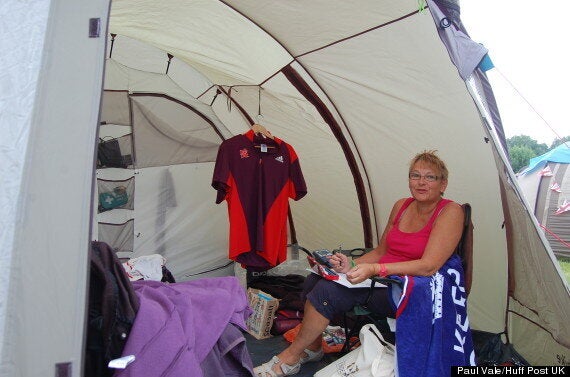 Games Maker Sallie Sumnall in her tent at Eton Manor
"We didn't know why we were there," she said. "I thought it was either for the opening of the McDonald's in the park, or perhaps to pick up the litter after the opening ceremony."
Sallie was led into a room full of dignitaries. "There were a lot of Boris's people about," she recalls.
The group was then told why they were there.
A man in a "nice suit" told the group: "You're going to meet the Queen."
Sallie had 10 minutes to prepare, before the group was organised into threes and sent upstairs.
"There was Seb Coe, Boris Johnson, the Queen, Prince Philip and Princess Anne," she said.
"I'm sixty this year and it's the Queen's Jubilee - every ten years I joke that the RAF fly-by is for me. So to meet the Queen in this year was just amazing. It made my Games."
Sallie added: "I told her she feels like one of the family as I have her picture on my mantle piece. She laughed and we spoke for a while."
The helper even had her picture take with the monarch, but the group was told "not to post it on Facebook or show it to the media". The Queen meets volunteers at the Aquatic Centre on Saturday
Sallie is one of the 70,000 Games Makers who are attending the Olympics as an official helper.
"I decided seven years ago that, as I was turning 60, I wanted to celebrate by being part of the Games," she said.
The grandmother is spending the rest of the Games as one of the 350 campers staying at Eton Manor Rugby Club in Wanstead, a suburb a couple of miles east of the Olympic site.
Her husband, who is 65-years-old, cycles to Lords Cricket Ground each morning to help at the archery, while Sallie "meets and greets" in the common domain at the Straford site.
"I don't think we [Britain] could have put on a better event," she said. "Just to be part of it has been an experience".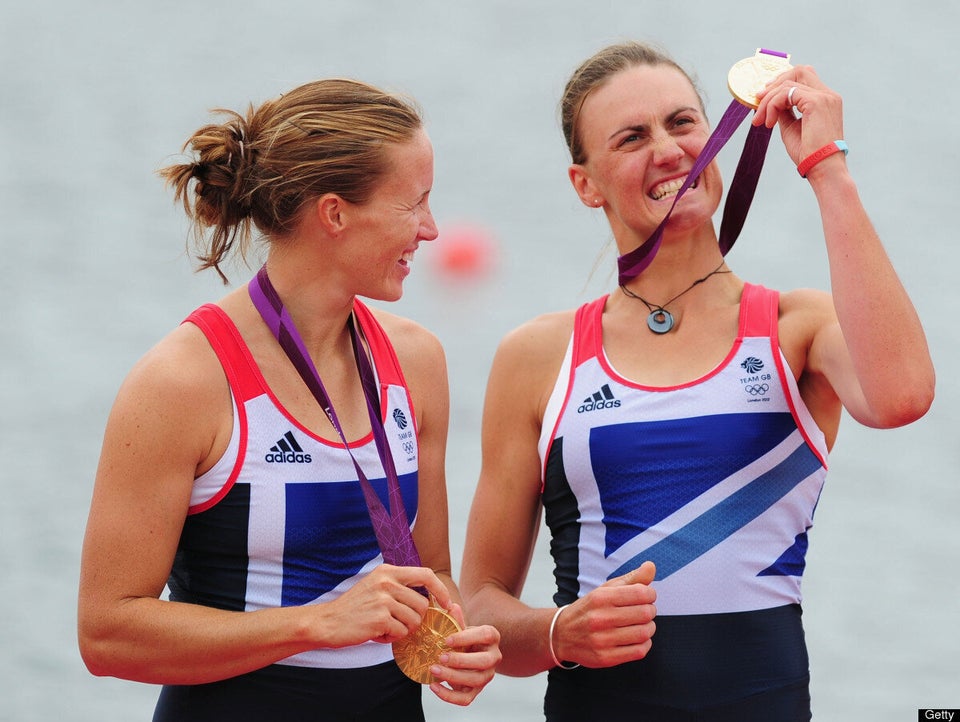 Olympics Day 5
Related