As Mike Tyson: Undisputed Truth opens on Broadway the star was joined backstage by none other than Kanye West and 50 Cent.
Written by Kiki, Tyson's wife, with the aide of playwright Randy Johnson, and directed by Spike Lee, the piece is a one-man performance chartering the life of one of the most controversial sports figures of all time.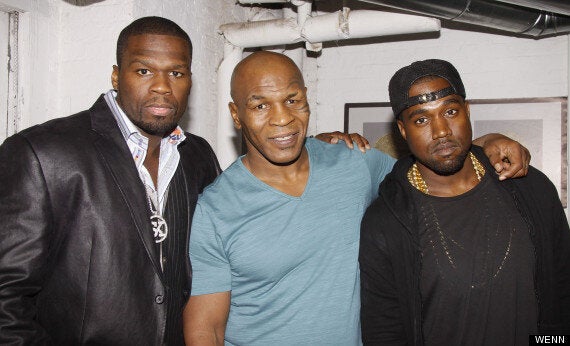 50 Cent, Mike Tyson and Kanye West
In 1986 Tyson became the youngest boxer to hold the heavy-weight championship title at just 20-years-old, and this play marks his Broadway debut, running for 12 performances until mid-August.
"This is not some dog-and-pony show," Lee told USA Today. "This is legit theater. We want people who have never been to a boxing match to come see this. Because who else in America, in the 20th century, had a life like Mike's? The peaks and valleys — you couldn't make it up!"