Davina McCall has been left devastated after her beloved half-sister passed away yesterday.
The presenter took to Twitter to announce the sad news that Caroline Baday had lost her battle with cancer. Davina told of her heartbreak as she paid tribute to her "beautiful, brave sister" on the social networking site.
She wrote: "My beautiful brave sister Caroline (@madfroggy) lost her fight against cancer today.My heart hurts so much. Thank you for your kind messages... Xx."
Davina then shared a touching picture of a smiling Caroline in a hospital bed with the caption "My amazing sister..."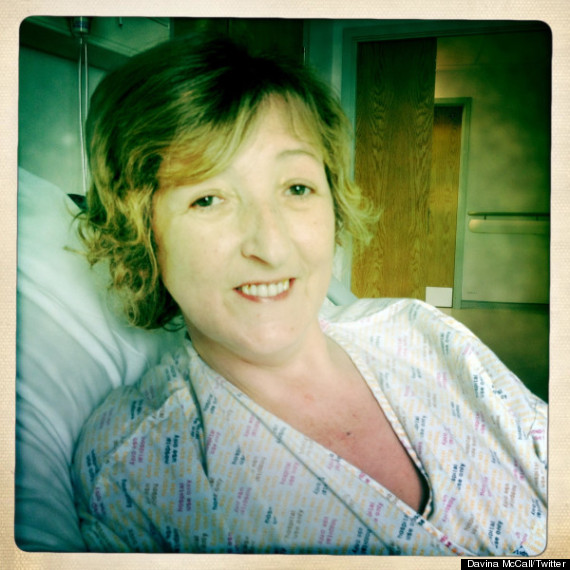 Davina shared this picture of her late sister
The Million Pound Drop host had been keeping a bedside vigil for Caroline - who is her mother's daughter from her first marriage - after her illness became more serious.
She tweeted last week "Sorry, I have sort of disappeared.on family hols, sister still poorly so no tweeting but checking in every now and then.Thank u for asking x."
Her friends and fellow stars soon sent their condolences to Davina after she announced the news.
Her Big Brother successor Brian Dowling was among the first to tweet his sentiments. Davina with Brian Dowling after he won Big Brother in 2001
"So sorry to hear that,sending lots of Big Brother love your way!!xx," he tweeted.
Davina replied: "She never missed an episode. She loved you."
Brian then tweeted: "That is so sweet of u bet she was so proud of u,remember she was on the show once,u pointed her out and she got so embarrassed."
As Davina signed off the social networking site, she thanked all her fans for their support.
"Thank you for your messages. Night night xx," she wrote.