Mirror Mirror was one of the two versions of fairytale Snow White making it to the big screen this summer.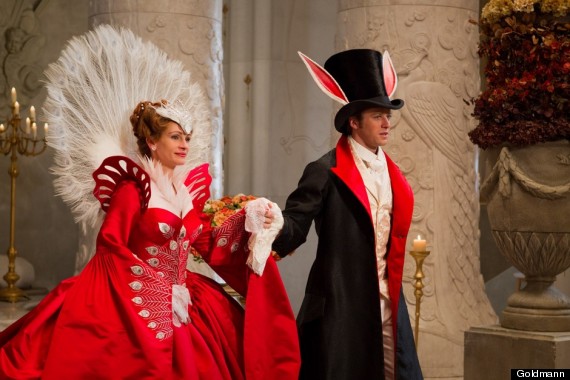 Julia Roberts with Armie Hammer in Mirror Mirror
While Snow White and the Huntsman will forever be remembered for the off-screen antics between its star Kristen Stewart and director Rupert Sanders, Mirror Mirror had its own star vehicle in Julia Roberts as the evil Queen, set on avenging her step-daughter Snow White (Lily Collins) for having the temerity to be younger and more beautiful.
A fresh and funny retelling of the classic fairy tale, the film also stars Armie Hammer (The Social Network) as the Prince Alcott, Sean Bean (Game of Thrones) as the King, and Nathan Lane (The Birdcage) as the Queen's hapless and bungling servant, Brighton.
To mark the film's release on DVD, HuffPostUK has an exclusive clip - see below - showing the evil Queen asking the Prince whether he prefers men or women. The clip is a deleted scene and is part of the bonus featurette.
The DVD is available now.