Robert Pattinson is set to face a curious public for the first time since his love life fell apart a fortnight ago.
His people have confirmed that the British actor will be on the red carpet in New York for tonight's red carpet premiere of Cosmopolis, a dystopian thriller directed by David Cronenberg, in which Pattinson stars and is on screen for nearly the entire film.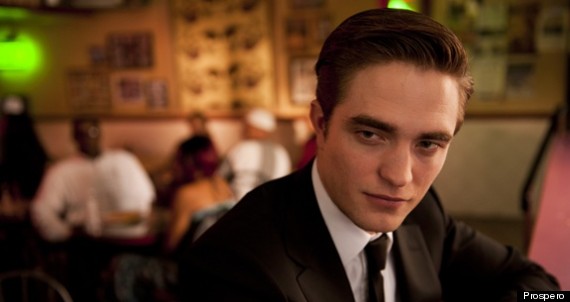 Robert Pattinson in Cosmopolis, directed by David Cronenberg
It will be the first time he has set foot in public since his girlfriend and Twilight co-star Kristen Stewart confounded their passionate fanbase with reports that she had cheated on him with the director of her own solo project Snow White and the Huntsman, Rupert Sanders - married and twice her age.
If this weren't enough to get the Twi-babies sobbing, Stewart then added to the intrigue with a desperate public apology to Pattinson and her first public acknowledgement that the pair had ever been an item - "I love him, I love him, I'm so sorry."
This circus rumbles on, with reports now that an angry Pattinson has accused Stewart of having a second affair, and that Sanders' wife has refused to see him since the story broke.
With all this going on, Pattinson could be forgiven for ducking out of what will be an unprecedented amount of attention at tonight's premiere.
But Cosmopolis is one of Pattinson's key projects as he begins to carve out a career, post-Twilight, and his people have confirmed that he remains committed to supporting the film, and even Cronenberg could not have dreamed of publicity like this to help put his film in the public eye.
The next Twilight gathering is due in November for the final instalment of the series
"Cosmopolis is a film that Robert is very proud of and looks forward to supporting," his rep said in a statement. "No confirmed engagements have been canceled. Any reports to the contrary are inaccurate."
And Pattinson is also set to sit down in the US this evening, for what will be his first interview since the scandal broke - a lively chat on the Daily Show with Jon Stewart, expected 'not to concentrate on the scandal', according to reports in the US.
Whether he'll be feeling quite so single-minded about the final Twilight publicity tour come November, we'll have to wait and see.
Stewart and Pattinson in better times at the premiere of The Twilight Saga: Breaking Dawn Part 1...
'Breaking Dawn, Part 1' Red-Carpet Photos