We got extremely excited when Lady Gaga was seen arriving at a bridal shop yesterday, sparking rumours she had got engaged to boyfriend Taylor Kinney.
And as if she wanted to tease us anymore, she's now posted a picture on Twitter of herself in a wedding dress.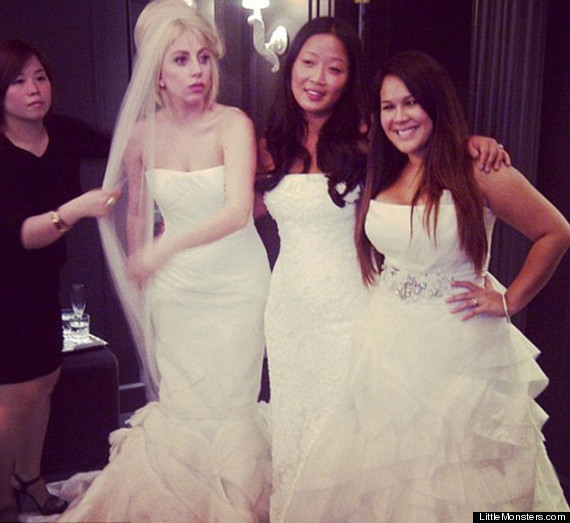 But before we get ahead of ourselves, it's not Gaga who is the bride *does sadface*.
The Bad Romance singer dashed our hopes of what would undoubtedly be the craziest wedding celebville has ever seen, when she tweeted: "It's my best friends wedding she made us try on dresses! BRIDESMAIDS VERA [Wang] Baby." Gaga arrives at the Vera Wang Bridal House in New York yesterday
Oh well, at least Taylor (and us) has been given a glimpse of what a totally stunning bride she would make.
All he has to do now is put a ring on it.
> IN PICS: LADY GAGA'S BORN THIS WAY BALL
Lady Gaga's Born This Way Ball Tour