After the shiny extravaganza that was London 2012 - complete with fireworks and the heaviest medals yet - it's hard to believe that the last time the city hosted the games it was a bombsite, recovering from World War II.
This was the 1948 Olympics, where competitors were housed in army barracks, made their own uniforms and were fuelled on rations.
Photographer Katherine Green has decided, we think quite rightly, to track down these incredible athletes and see where they are now; and how, in the year London hosts the games for a third time, things have changed.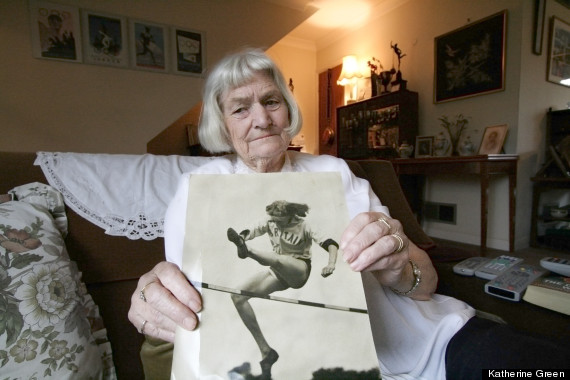 Dorothy Tyler, 92, took a silver medal in the 1948 Olympics for High Jump
Green found 16 of 1948's Team GB to photograph in their own homes for her crowd-sourced Unbound book, many of which are shot with pictures of themselves participating in the games more than 60 years ago.
They have some fascinating stories, and we've got some of their audio here for you, as well as some of Green's photographs in the gallery below.