Jack Whitehall's latest show gets its first airing tomorrow night with a primetime slot on BBC Three.
Watch our clip above.
Bad Education sees Whitehall take on the role of Alfie Wickers, a teacher in his first job, hopelessly toiling with the challenges of an out-of-control class, a massive crush on the biology teacher (Sarah Soleman), and a headmaster (Mathew Horne) who seems less inclined to help than to bring fresh mayhem to the corridors.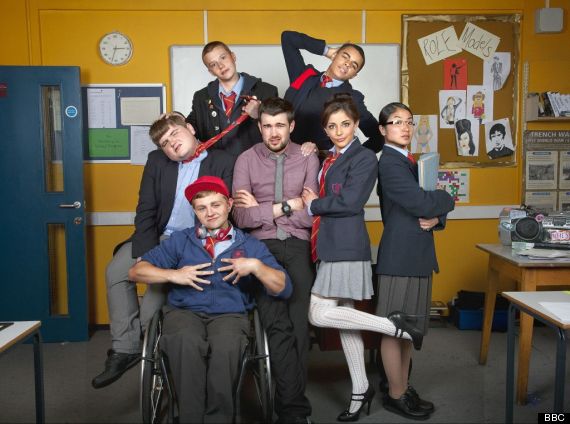 Jack Whitehall tries, and fails, to keep order in Bad Education
At 24, Whitehall has already found fame in the halls of stand-up, on the TV comedy show circuit including Mock the Week, Eight Out of Ten Cats and Have I Got News For You? and in the award-winning Fresh Meat, alongside Inbetweener Joe Thomas.
He recently told the Sun of an easy way of finding inspiration for the Bad Education script... by attending a state school like the one in the show and getting the pupils on board:
He revealed: "I just stood at the front of the class and asked the kids to insult me -- they didn't need any encouragement.
"That was really useful in trying to make the script more authentic.
"And one afternoon we met a boy who'd been asked to leave his class, and he was amazing." Read more here...
Bad Education starts on Tuesday 14 August at 10pm, BBC3