Does getting your dream job depend on getting good grades? You can still be a journalist, a documentary maker, a city accountant, work on high-profile advertising campaigns or even work for MI5, if you're disappointed with your A-Levels.
Michelle Greenhalgh, managing director of Saatchi S and head of graduate recruitment at advertising agency Saatchi & Saatchi, with brands like Coca-Cola, Dell, Toyota and Proctor & Gamble, had some sage advice for those who have had a traumatic results day.
"I failed the equivalent of my O levels. I had to repeat a year," she told The Huffington Post UK.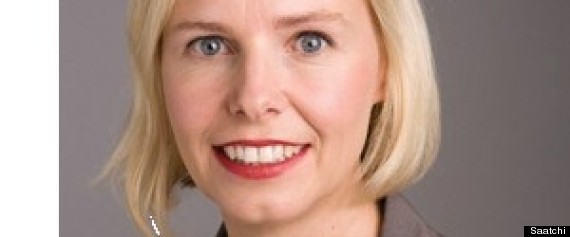 Saatchi S's Michelle Greenhalgh has some good advice for those wanting to work in the industry
"Despite that I still pursued my desire to work in advertising. In fact the disappointment at the time propelled me to try harder to get what I wanted.
"It is how you deal with the disappointment and build on it that's important.
"In the face of that moment of what seemed like massive adversity it helped me focus on what I really wanted and made me work harder and smarter to get it.
"You're in control of your life. It's how you deal with it and what you do next that's the important move, not what's gone before. In fact failing my O levels was the making of me."
The company run a competitive Saatchi Summer Scholarship scheme, where new recruits can be hired, and a degree is not necessary if you have the right talent.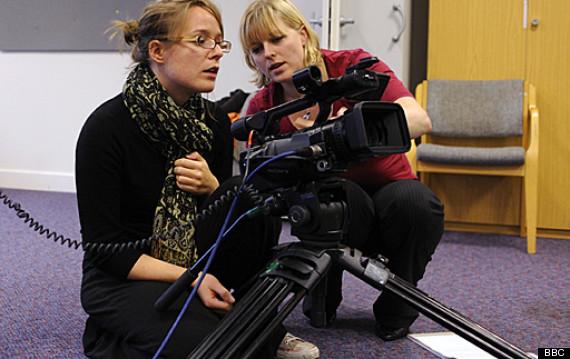 Careers at the BBC are competitive, but training schemes are open to all levels of education
A job as a BBC correspondent, designer or documentary maker might not be beyond your grasp.
Janie Ironside-Wood from the BBC Academy, said that while their trainee schemes were extremely competitive, applicants could get past any academic failings by showing initiative and commitment to the career. There are three schemes, in journalism, production and design.
"The BBC Academy runs a number of trainee schemes which do not specify particular academic qualifications, and where recruitment is based around demonstrable ability, creativity, and strength of ideas. Applicants go through a detailed and intensive selection process and clearly places are highly sought after and much competed for.
She has this advice for disappointed A-Level students, who still want to break into the Beeb. "You have to be able to show you are really passionate about the area, get experience in what you want to do, pick up a camera, and get something to show us you have been successful."
Any A-Level student who wasted Further Maths dreaming about being James Bond, might have had their hopes dashed on results day, but there could still be a role at MI5 available without a degree or sparkling A-Levels, if you have the right skills and qualities.
Jonathan Evans, director general of MI5, said: "I don't think there's any such thing as a typical MI5 officer. We have people from all sorts of educational backgrounds, who have built successful careers here.
"We have a young staff, it's an informal and supportive environment. we invest a lot in development, in their skills and capabilities. We provide a lot of support, we give people advice.
"Our intelligence officers often join us from university, but we need IT experts, people with language skills, people as surveillance officers on the streets. Whatever skills you have, it's likely you'll be able to help us here." Recruiters say it is possible to still get a dream job with disappointing A-Levels
Applications to PricewaterhouseCoopers post A-level apprenticeships have increased 464% increase since 2008. Those who did not get into university may still be able to carve a city career.
Richard Irwin, PwC head of student recruitment, said: "We are clear that anyone with the right talent and transferable skills, regardless of their background, has the opportunity to succeed in our business.
"Being despondent is going to get you nowhere.  Commitment to personal development is one of the most important things we look for as an employer and not all transferable skills need to be gained through work.  
"Sport or volunteering, for example, are great training grounds for leadership and relationship management skills, and applicants are coming to us with a far greater understanding of this than ever before.
"The kind of attributes that are important to success in our business are things like drive, tenacity, intellectual agility and the ability to build lasting relationships.
These aren't easily taught, however the opportunities for students to demonstrate and develop these skills are all around them.
"It is down to the individual student to take personal responsibility for seizing these opportunities."
But all recruiters stressed the need not to panic. Carl Gilleard, chief executive of the Association of Graduate Recruiters, said: "Many students will be feeling concerned about the options available to them through clearing should they fall short of their expected grades.
"My advice for those school leavers considering clearing is to take a step back and consider their options fully - going to university to study for a degree may not be the right path for everyone, and students who are pressured into making a snap decision today may come to regret it.
SEE ALSO: