Beyonce unveiled her new video for I Was Here on World Humanitarian Day yesterday, shining a spotlight on humanitarian work and encouraging people to get involved by doing something good for others.
The inspiring video, shot inside the General Assembly Hall of the United Nations, was 'donated' to campaign bosses in a bid to encourage one billion people around the world to get active in their communities.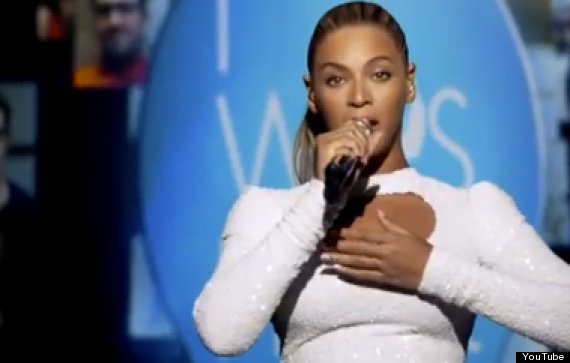 "I Was Here says I want to leave my footprints in the sands of time, and that is leaving our mark on the world," Beyonce told Anderson Cooper in a behind-the-scenes interview. "We all want to know that our life meant something, and that we did something for someone else, and that we spread positivity no matter how big or how small."
A rep for the singer told the Associated Press that Jay-Z, Coldplay's Chris Martin, Michelle Obama, Bieber, Shakira and Gwyneth Paltrow had signed on to participate in World Humanitarian Day.
PHOTOS: Beyonce through the years...