Alan Pardew, the Newcastle United manager, labelled his shove on linesman Peter Kirkup as "ridiculous" after his side's 2-1 win of Tottenham Hotspur in the Magpies' Saturday Premier League opener. Yet is his apology acceptable?
The comical nature of Pardew's penitence for pushing the assistant referee after he thought Spurs winger Gareth Bale had taken the ball out of play compelled Pardew to "hold my head in shame". A letter from the Football Association is inevitable.
He is not the only one to have been heavy handed with an official though. Pardew's rashness was akin to Emmanuel Petit, once upon a time of Arsenal, receiving a red card for shoving referee Paul Durkin in 1997. He was red carded against Aston Villa and served a three-game ban.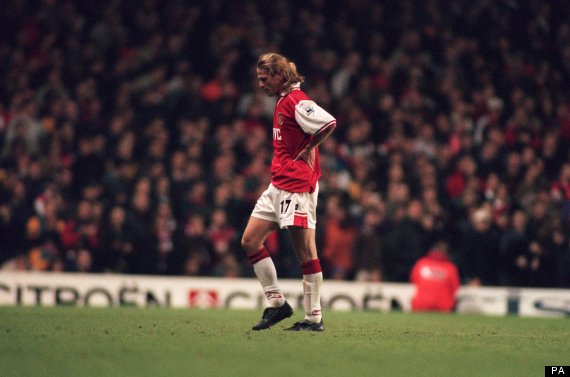 Newcastle United midfielder David Batty physically expressed his annoyance with David Elleray prior to the 1998 World Cup and the FA found him guilty of misconduct and banned him for the first six games of this season.
Most memorable though is Paolo di Canio pushing Paul Alcock after being sent off for Sheffield Wednesday against Arsenal a year later. Alcock lost his balance after contact was made and comically staggered to the floor.
Because of the over-exaggerated nature of Alcock's tumble, Di Canio received an 11-match suspension.
Pardew's act came a week after Benfica defender Luisao was accused of knocking out a referee in a friendly in Düsseldorf. The Lisbon side accused him of taking a dive.
Although bullying of officials can't be condoned in football, is it right to overlook the officials' regular mistakes which enrages managers and players? Pardew, although wrong to lay his hands so aggressively on Kirkup, was also right. The ball did go out of play.