Watching the opening scene of the Tenga Eggs video - where a cockerel innocently walks over to an egg, clucking and pecking away - Huff Post Lifestyle had no idea what was in store.
Perhaps we should have read the warning signs: the aforementioned egg bouncing up into the air after the cockerel pecked at it or the tagline "different strokes for different yokes" said in cheesy American game show host voice.
How foolishly naive we were.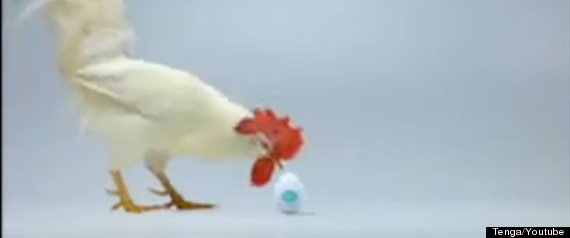 We should have known better
See also: Robotic Kissing Mouth For Long-Distance Relationships (PICTURES/VIDEO)
Behold the Tenga Egg: male sex toy claiming to guarantee your "best orgasm ever" for £9.99.
Although it's a rather lofty claim, ten pounds isn't unreasonable. Well, not until you learn that the egg is recommended for just one use and then we can't help but think it's a bit steep.
The egg comes in six varieties offering different textures and sensations - Twister, Stepper, Silky, Spider, Wavy, Clicker - which are available individually or as a part of an egg carton that gives you the sixth egg for free. Bargain.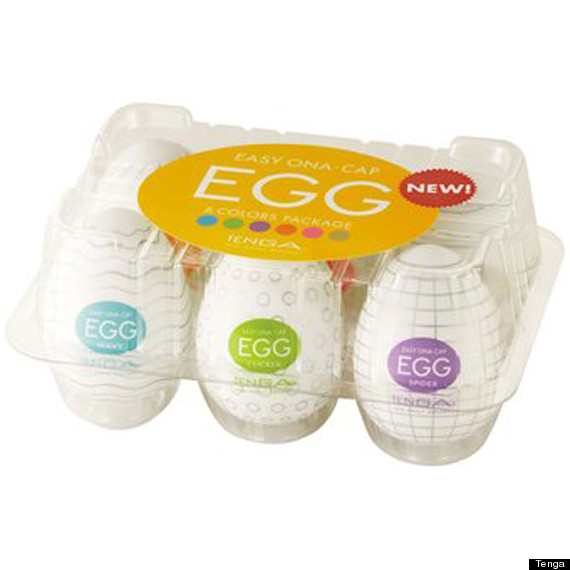 Six for the price of five
The video and website offer easy-to-follow instructions: "Simple to use, just open the egg and take out the soft, internal sleeve. Combine the sleeve with the lube and you have the potential for an amazing orgasm in your hand!"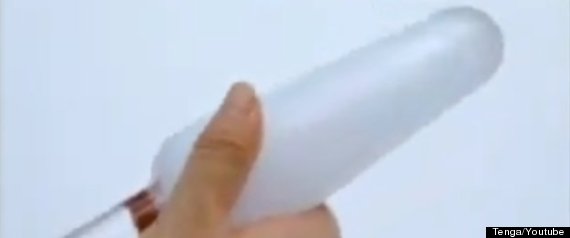 The Tenga egg in action
The website urges buyers to "collect them all" and we can't help but think back to collectible football stickers or Pokemon cards, which is slightly off-putting.
See also:

Sex Sells: Why Fifty Shades Of Grey Is Flying Off Shelves – Plus Bondage Tips For Beginners (PICTURES)

TV Reporter Left Red-Faced After 'Rare' Mushroom Turns Out To Be Sex Toy (VIDEO)

Meet The 'Sex Robots' (Coming To A Red Light District Near You)