Tulisa Contostavlos isn't someone we'd want to pick a fight with but try telling Lord Sugar that.
The X Factor judge was left fuming after The Apprentice star asked his 2.2million Twitter followers 'who is this bird?' during the return of the talent show on Saturday night.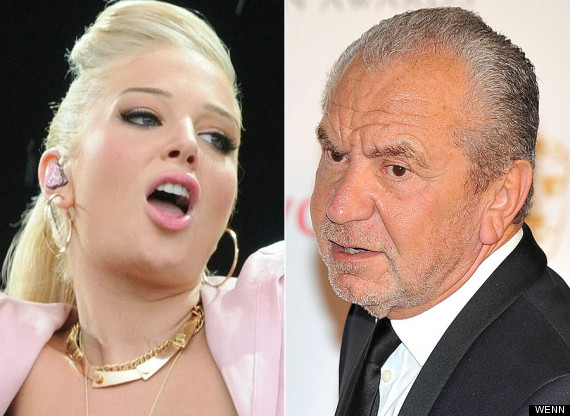 He tweeted: "Can you tell me who the hell this Tulisa bird is on X Factor. What has she done?"
He then added: "This Tulisa talks nonsense on X Factor, what qualifications does she have to judge singing talent? Please advise where I am missing the point."
Uh oh.
A fuming Tulisa was quick to respond, tweeting: "As someone that came from nothing to something maybe u should have more respect for people that have done the same.
"I have grafted from the age of 11 with my band NDUBZ, we wrote and produced all our music, sold 3 platinum albums, 3 sell out tours and a No.1 debut solo single! So mr lord of judgement... stick to judging the Apprentice and I'll stick to what I know MUSIC."
She then apologised to her fans, writing: "Soz bout that tweet peeps. But that t***t has been bad mouthing me since last year!"
But it was Sir Alan who had the last word. " Don't insult me by comparing my humble beginnings with yours," he tweeted.
Somehow, we don't think this is the last we've heard from these two.