Meeting the parents can be a pretty daunting prospect, Perrie Edwards looked to have got her feet right under the Malik family table.
One Direction's Zayn has introduced her to his relatives by bringing her her along to celebrate the Muslim holiday Eid, which marks the end of the month of Ramadan.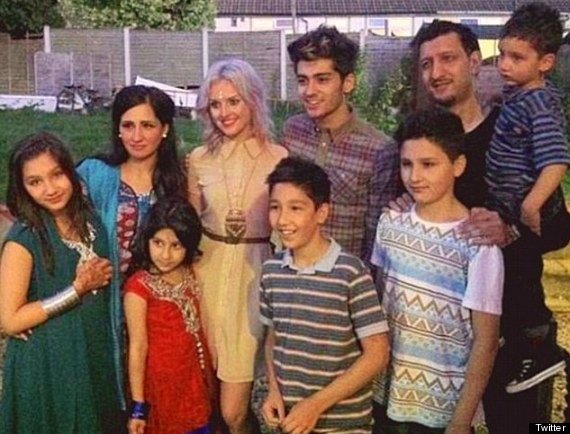 As the singers posed for an adorable snap with Zayn's family, the Little Mixer got into the spirit of the occasion wearing a bindi on her forehead.
And if family introductions aren't proof enough things are getting serious between the pair, Zayn passed up on the chance to live it up with his pals in the VIP section of V Festival at the weekend, opting to support Little Mix's gig at G.A.Y instead.
Now if that ain't love, we don't know what it.
> ENETR OUR COMPETITION TO WIN A NOKIA LUMIA 610 WINDOWS PHONE
> IN PICS: ONE DIRECTION'S ROAD TO WORLD DOMINATION
One Direction's Road To World Domination