Rita Ora has sparked speculation she's the latest star on Harry Styles' 'to do list' after partying the weekend away together.
Harry rushed out of his One Direction bandmate Liam Payne's 19th birthday bash on Saturday night to meet up with his trusted, trendy friend, Nick Grimshaw to catch Rita perform at nightclub G-A-Y in London.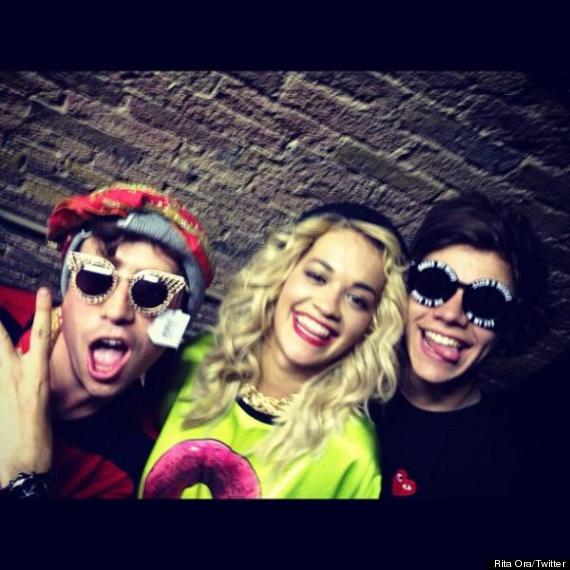 He hooked up with the R.I.P. hitmaker after her set, and the pair partied the night away, with Rita posting sweet pictures of the pair together on her Twitter.
Alongside one snap of the duo posing with their tongues sticking out, Rita wrote: "Lookin flyer then a mofo @Harry_Styles."
Meanwhile, Rita's alleged beau Rob Kardashian got his own back in LA by hanging around with Rihanna - a more internationally famous version of the British pop star. The pair revved things up at a go-carting alley, before heading to the Playhouse club together. Ri-Ri and Rob were said to have been an item earlier this year, but the reports soon disappeared when he started dating Rita.
However, she made it clear their romance wasn't serious in a recent interview, telling Complex magazine she's not exactly dating reality star Rob.
She explained: "It's not really a relationship. It's not that intense. He's a cool guy. We're close. We're good friends. I got his back and he's got mine."
> ENTER OUR COMPETITION TO WIN A NOKIA LUMIA 610 WINDOWS PHONE
> IN PICS: UNLIKELY CELEB PALS