Rita Ora may be feeling flush as one of the hottest new pop stars on the scene, but she's hiding a terrible phobia of going to the toilet.
The singer has been one of 2012's biggest success stories, landing two number ones and working with Kanye West and will.i.am on her debut album.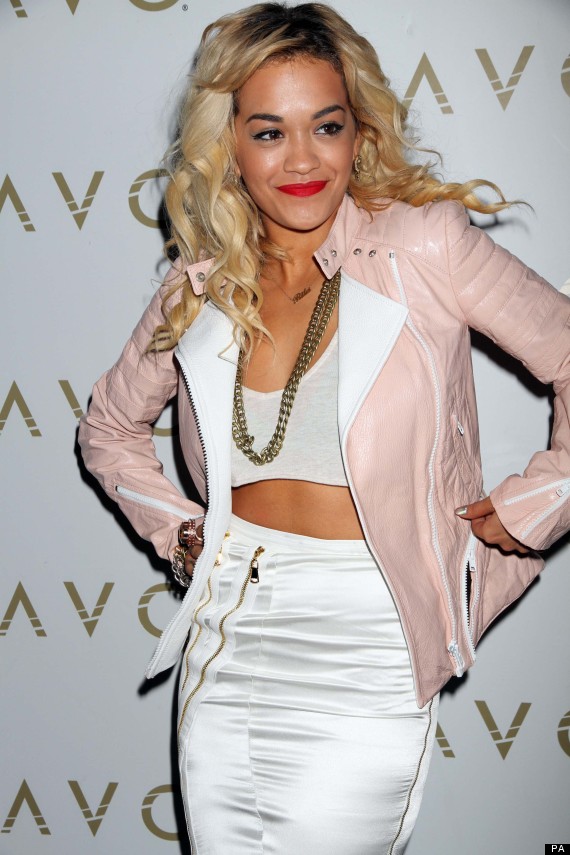 But Rita has been driven round the bend by a secret fear of bathrooms - admitting she is petrified something nasty will pop up out of the cistern.
She tells The Sun: "I always feel that when I go to the toilet that something's going to come out of the bottom.
"I have this thing where I think this tunnel must start from somewhere and sometimes I think, 'What if something comes out of the toilet?'
"That's been one of my fears. I always make sure I put the light on when I go."
The fear of the dark may come from one particularly embarrassing bathroom experience, when she fell off the loo while the lights were off.
She adds: "One time I tried to use the bathroom in the dark and I missed the toilet and I fell on the floor.
"I was going out with someone at the time and I was trying to be all smooth and cool and didn't want them to hear me going to the toilet.
"So I walked in and couldn't find the switch, so I went to the toilet and I fell on the floor. He woke up and he said, 'What happened?' and all you could just hear is a crash. I said, 'Nothing!'"
We hope the boy wasn't Bruno Mars, who Rita secretly dated before hitting the big time. Bruno Mars
She recently revealed: "It was love at first sight, such a great experience. We met in 2009. I was 18 and starting out at Roc Nation. Bruno was unknown back then too.
"He was a struggling songwriter hired to write songs for me. I thought, 'Wow, that's just the world's greatest guy!'"
> ENTER OUR COMPETITION TO WIN A NOKIA LUMIA 610 WINDOWS PHONE