Gabriel Muniz may have been born without feet, but that hasn't stopped the 11-year-old wunderkind from being signed by Barcelona.
The Catalan side have invited to fly the Brazilian youngster to Spain and their training camp in September, where he will be able to hone his extraordinary skills and meet idol Lionel Messi.
According to the Sun, Muniz's mother revealed "he started walking before he was one".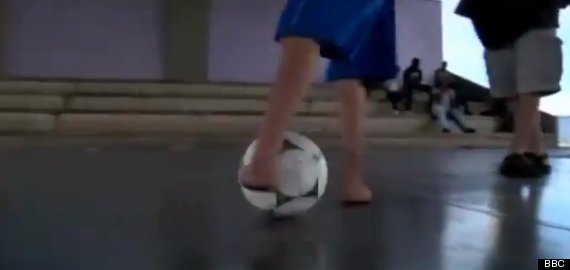 Muniz was born without feet
Jose Lopes, Muniz' gym teacher, meanwhile added he could one day even change the face of paralympic football.
"To this day there isn't a Paralympics 11-a-side football team, but Gabriel is showing this will have to change, because he wants to play 11-a-side football," he said.