But as she was pictured proudly showing it off for the first time since revealing the news, there may have been another reason why the singer was looking so happy.
In the snaps obtained by US magazine Life & Style it became apparent Adele has been keeping another secret from us, as she was seen sporting a gold band on her wedding finger, prompting speculation she's had a secret wedding to boyfriend Simon Konecki.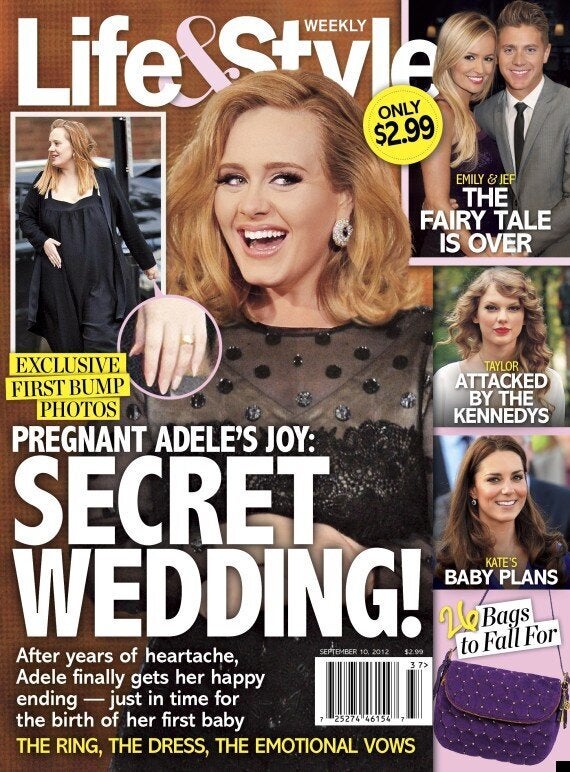 "She's an old-fashioned girl and can't wait to be part of a family unit. She just wants to focus on the baby and the man she loves."
An eyewitness who saw the couple as they enjoyed quiet dinner at London's Eight Over Eight restaurant before window-shopping at Fulham Road's antiques shops last month, said: "Adele was relaxed and calm, and she and Simon looked really great together.
"She seemed very, very happy. She absolutely does have a pregnancy glow."
Life & Style is on sale now
> IN PICS: PREGNANT CELEBS