Oh for goodness sake Posh, WOULD YOU JUST FLIPPING WELL SMILE!
That was our reaction when we saw these behind the scenes snaps of the Spice Girls rehearsing for the Olympics Closing Ceremony.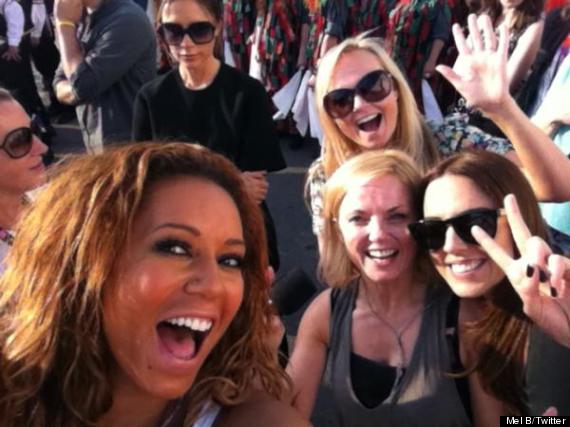 Mel B tweeted a series of backstage snaps of all five Spices at the gig, and guess what? Victoria Beckham couldn't raise a grin.
Quelle surprise.
Admittedly though, she is singing in one of them, or at least pretending to.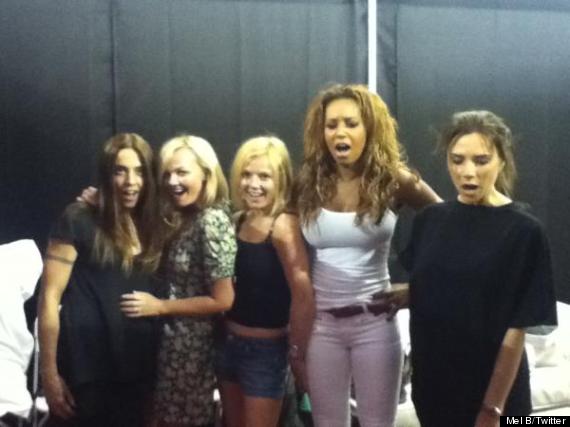 While the rest of the Spices looked positively over the moon to be back together as they piled into the back of a black cab, the same couldn't be said for Vic.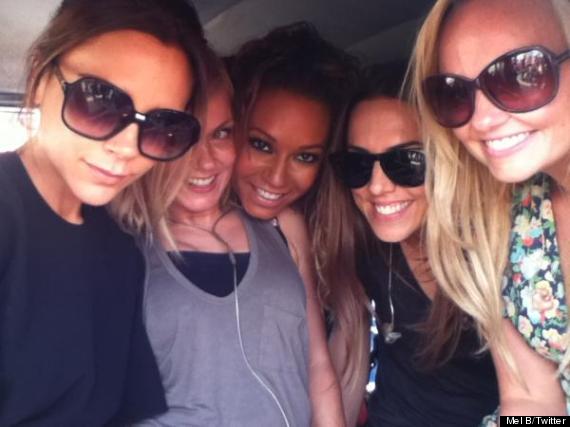 A little part of us reckons Mel may have been having a cheeky dig at Posh following her comments on The X Factor about her bandmate.
As Louis Walsh lined up all five Spice Girls dolls in her dressing room during her recent guest stint as a judge, she threw out Geri and Victoria's mini mes and said, "there, that's better".
Ouch!
Earlier this week, Mel C revealed she'd had a punch up with Mel B back in the band's heyday.
> ENTER OUR COMPETITION TO WIN A NOKIA LUMIA 610 WINDOWS PHONE
> IN PICS: SPICE GIRLS AT THE OLYMPICS CLOSING CEREMONY
Spice Girls Perform At The Olympic Closing Ceremonies