Warren Brown admits that playing a young rookie DS Riply in awe of DCI Luther exactly mirrored how he felt about coming face to face with Idris Elba the first day they had to shoot together.
"There I was, this young geek, coming up against this celebrated figure. But we've become good friends. I'm looking forward to more Luther next year."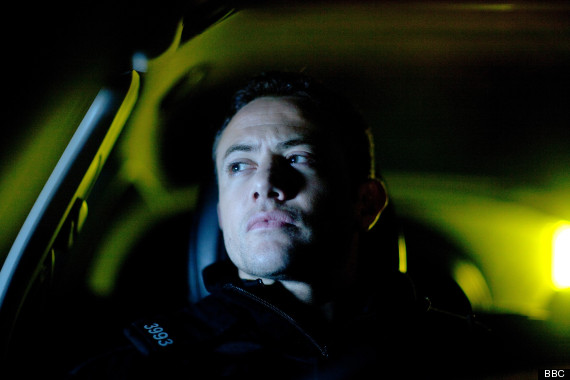 Warren Brown as John Paul Rocksavage in Good Cop
In the meantime, Brown has stepped up into his own starring role, as policeman John Paul Rocksavage in BBC drama Good Cop, starting on Thursday - something he's still adjusting to...
"I was at the Edinburgh Festival, watching a screening of Good Cop, answering questions from the audience. I came out with my head full of the role. Literally, the next minute, someone bumped into me and said, 'hey, you're from Luther,' and for a brief moment, I completely forgot what he was talking about."
As the Good Cop of the title, John Paul Rocksavage has all the energy and ideals you'd expect of a young rookie on the beat - until something terrible happens to his best mate, and Rocksavage has to reconsider where justice sits on the boundaries of the law he's committed to uphold.
"In a way, this story could have been about anyone," he reflects. "It's a man making a split-second decision that changes everything."
All this gritty police work on screen - does Brown think he would have made a decent copper in real life?
He hesitates. "I've spent lots of time with real officers, both on this and on Luther. One close friend is in the police, one used to be, so I've spent hours talking to them. But I really don't know if I could have been. I'm full of admiration for them, but I like being an actor."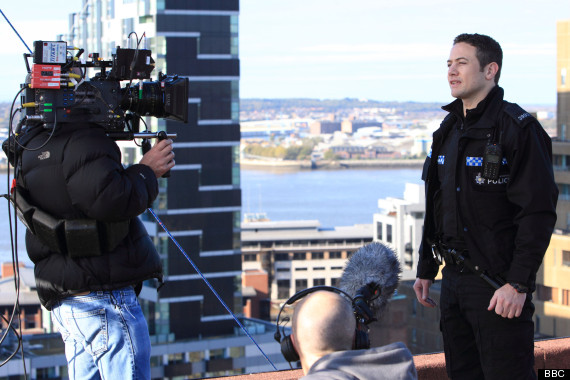 Warren Brown is happy at work, acting out all the police stuff
There's already been one massive turnabout in the career of Brown, who is a former world Thai kickboxing champion - yes, you read that correctly - as well as a trainer and teacher. When he made his first move towards acting, he was nervous that his background wouldn't serve him well - boxing rings where others had drama schools - but the more time has passed, he's realised it serves him well.
"It actually requires the same focus, dedication, drive as I used to put in the ring. And it's physically demanding.
"Plus, it's kind of similar. That adrenaline buzz I got when I first walked on stage in the theatre, it's exactly the same one I used to get when I was competing. Very strange and familiar."
Good Cop is on BBC1 on Thursday 30 August, 9pm. Pictures, and trailer below...