Cheryl Cole has been left bloodied and bruised after she and best friend Will.i.am were involved in a car crash. The pair were travelling back from a recording studio at 3.30am in LA when the £100,000 Cadillac driven by Will smashed into a parked car.
In pictures obtained by The Sun newspaper, blood can be seen pouring from Cheryl's nose as she clutches her face after her airbag appeared to have failed to inflate on impact.
Will was also whacked in the face and left with a badly bleeding nose, and was later seen leaving the scene in a neck brace heading to nearby Cedars-Sinai hospital for further treatment.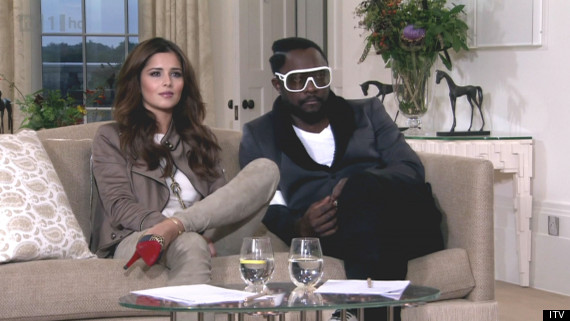 Cheryl - who is currently believed to be dating dancer Tre Holloway - was said to have been treated at the scene and did not go to hospital.
The pair were quick to reassure fans they were ok following the accident, and said they are only suffering from whiplash.
Will.i.am tweeted: "Car accidents are not dope...I'm glad I'm o.k#wiplash."
He added: "We're fine. Cheryl Cole (and I) were coming back from the studio but she and I are fine ... just a little wiplash."
Cheryl added: "Don't worry me and @iamwill are fine, promise x"
> ENTER OUR COMPETITION TO WIN A NOKIA LUMIA 610 WINDOWS PHONE
> IN PICS: CHERYL COLE'S STYLE EVOLUTION