The Pet Shop Boys - Neil Tennant and Chris Lowe - have been working together for more than three decades, since they met in a shop on the Kings Road, Chelsea.
They've sold an incredible 100 million records, and are listed in the Guinness Book of Records as the UK's most successful pop duo ever.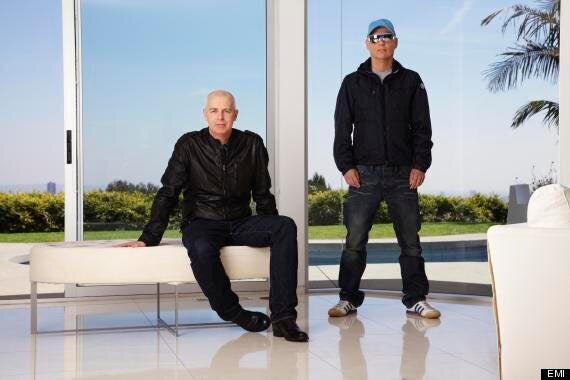 Can you still call yourself Boys when you've been working together for 31 years?
But, as you can tell in our Exclusive Video above, they're still buzzing with creativity and working out what songs fit where on Elysium, their 11th studio album.
The album was originally called Happy Sad, which might give fans some clues as to the kinds of sounds they've created. They also explain in our video how it ended up with the name Elysium, and what they think their musical peer George Michael might have called it...
The feature also gives some tantalising sneaky snatches of the new songs - as well as the first single Winner was has already been released - which sound as catchy and stomping as you would expect from one of pop's great pairings.