If Rosie Huntington-Whiteley was looking to shift a few more pairs of knickers from her new range, she maybe shouldn't have covered up quite so much at its launch today. The model played it much safer than she did in the recent ad campaign as she attended a press call for her new M&S lingerie collection.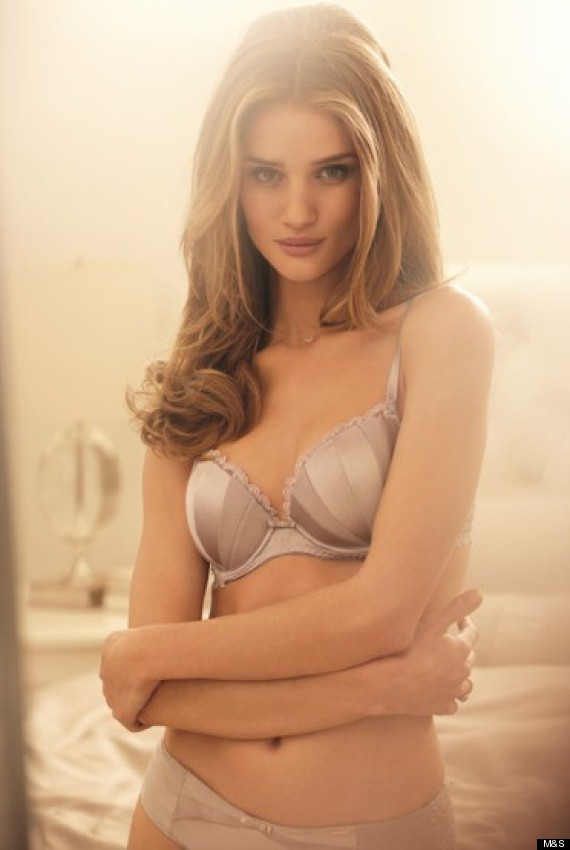 The 'Rosie for Autograph' range at Marks & Spencer received it's official unveiling at the Marble Arch branch in London, where Rosie donned a black, high-necked peplum dress.
We barely recognised her with all those clothes on.
> WATCH: ALL TODAY'S CELEB STORIES