Clever Mr Moffat... all the trailers had been bigging up the Daleks' return to the world of Doctor Who. It seemed inevitable that the Timelord was about to battle his ultimate foe, once again.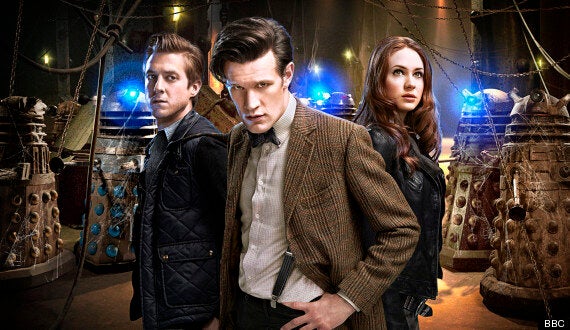 Doctor Who, Rory and Amy Pond came face to face with the Daleks for the series premiere
Well, yes and no. The first few minutes of Series 7 found the Doctor, along with a strangely estranged pair of Ponds, "summoned" to the Asylum of Daleks, but... hold on... in a cunning twist, this time they weren't confronting their Tardis'd Nemesis, they were asking for his help to face another alien enemy (which kind of begs the question as to why in 50 years of electronically-voiced warfare... oh never mind...)
It was Rory's misfortune to make a solitary encounter with the unreconstructed Daleks, who evidently hadn't got the memo to get all touchy-feely and were behaving as Daleks should, hence the reassuring sound of "Exterminate" before he was saved by the "Souffle Girl"... ladies and gentlemen, meet your new Companion, Jenna-Louise Coleman.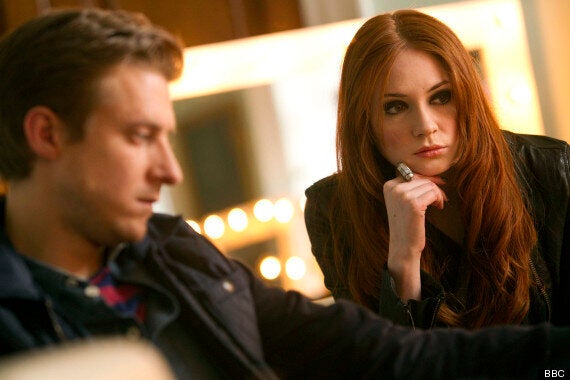 Communication lets you down... crisis time for Rory and Amy Pond
The yet-to-be-anointed young lady emerged in suitably feisty form as scarlet-lipped Oswin, sitting it out, listening to Carmen and cooking soufflés in the face of a year's solitary battle against the robotic creatures.
Coleman seemed like a cross between Billie Piper and Martine McCutcheon in her cheeky, chirpy reposts to the Doctor and her blatant flirting with Mr Pond. While no one has quite the charms of soon-to-exit Amy, Oswin has already shown she enjoys talents that potentially match the Doctor's own, and plenty of quirky mystery on which to build.
Moffat once again proved his mastery of balance between emotion and plot. Once the battle was won, there was almost sentimental encounter between Dalek and Doctor - "we have grown stronger in fear of you" was veritably Darth-Vader-esque in its epic, frog-in-the-throat mutual understanding.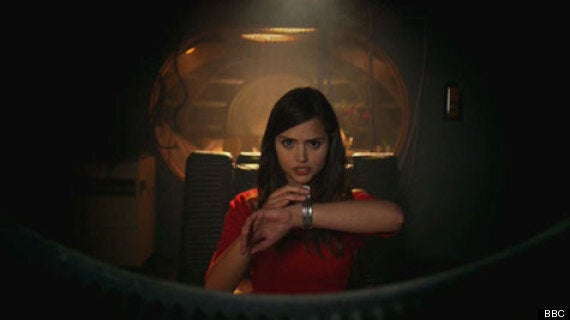 Jenna-Louise Coleman has made her entrance
And Oswin's smarts led to a satisfying finale whereby the Daleks chorused "Doctor Who?" - and so posited the question that first got asked half a century ago.
As to exactly how the new Companion is going to make her way to the Tardis from the exterminated state the Doctor's seemingly left her in, is one for Moffat and another week...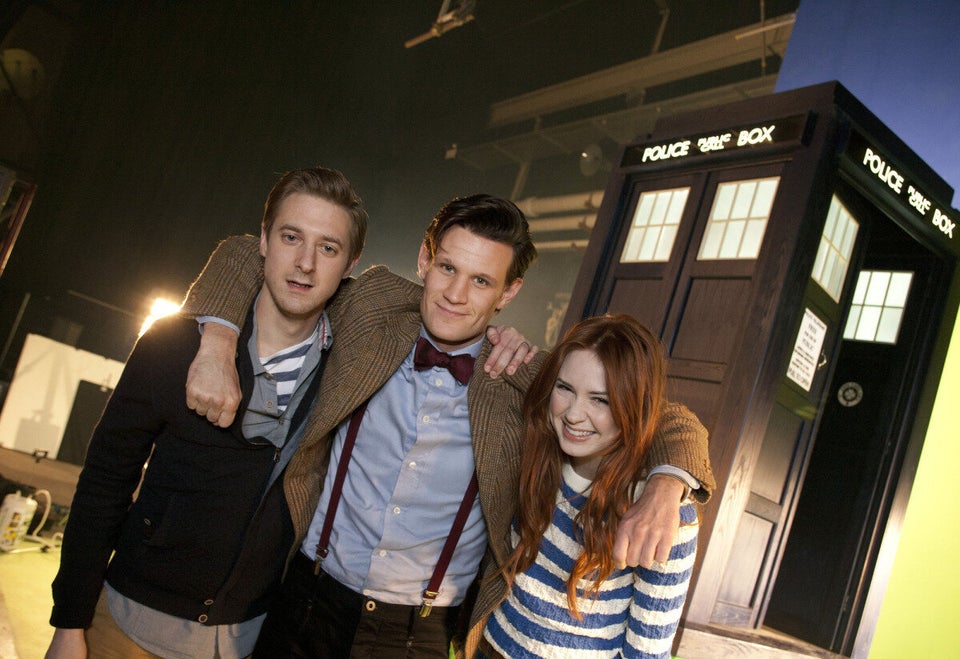 Doctor Who: Asylum Of The Daleks