Celebrity Big Brother's final eviction is looming, and it's a double.
The three housemates up for the chop on Wednesday evening are... Julie Goodyear, Martin Kemp and Prince Lorenzo.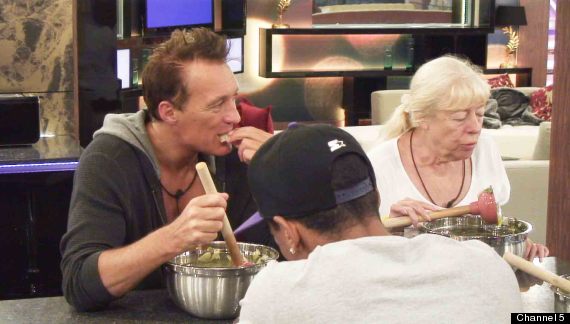 Martin and Julie will both be depending on the public vote to save from the final eviction on Wednesday
These three will be clamouring for the public to save them, after they were nominated in a secret ballot by their housemates.
Julie is an obvious choice. She received five votes to depart from her housemates, tired of her perceived game-playing and what Martin called her "vitriolic tongue".
Coleen was even starker: "She's been a bit fake from day one, talking behind people's backs."
Prince Lorenzo was a more surprising inclusion, after he had ingratiated himself with the other young males of the group. But Harvey decided, "I don't agree with his morals and values."
And Julie told the Diary Room, "I don't have a great deal in common with the human calculator," while Julian voted for him because of his "dullness".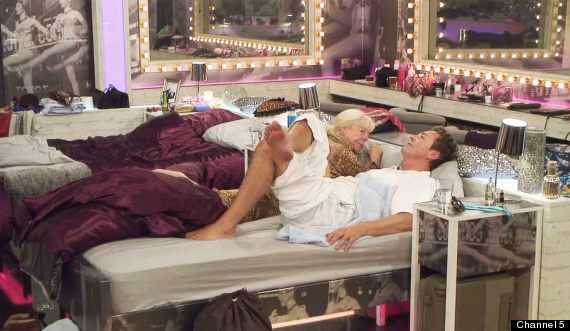 Julie's fortunes may have swung during her time in the House, but Julian has remained a constant throughout
Martin Kemp was a more surprising choice, given that the actor and former pop star had received no house nominations until this point. But Ashley decided he isolated himself from the group, Coleen admitted she didn't know what to talk to him about - "I love the guy!" - while Julian resented him appearing superior to him in the house.
So there you have it. Only one can remain of these three - which could definitely make for a less interesting final. But we'll see.
Meanwhile, these pictures show some interesting developments in the house, with even Martin - surely not - succumbing to the power of Julie's compassion... what HAS she got?