Lord Fellowes' Emmy Award-winning Downton Abbey finally returns for a third series on 16 September, and with a new series comes some new faces...
Among the fresh cast members are Hollywood legend Shirley MacLaine and O'Brien's awkward tall nephew Alfred Nugent, Downton's next footman, played by Matt Milne. Check out 86 beautiful photos from the first episode of series 3, including these new stars, in our gallery below.
Not forgetting Downton's much-loved characters, such as Mr Bates, who's pictured holed up in prison for the murder of his wife Vera, and love's young dream Matthew and Mary, who viewers finally saw get together during the Christmas special of Downton back in December.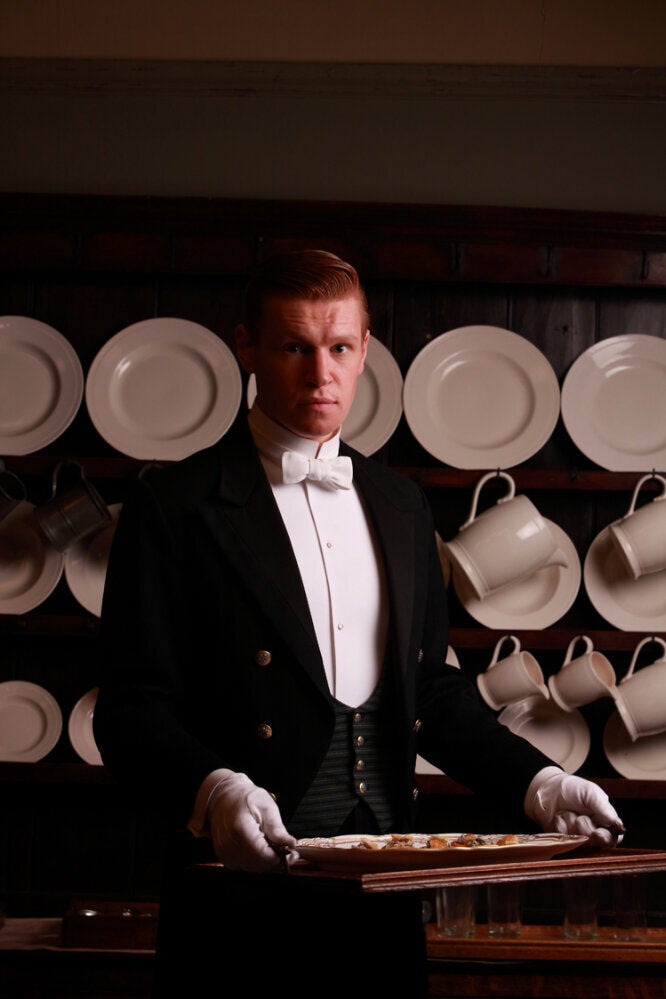 'Downton Abbey' Season 3
HuffPost UK have interviewed the cast ahead of the ITV period drama's highly-anticipated return. Find out what they had to say, including some spoilers, below...
Downton Abbey returns to ITV1 9pm - 10:30pm, on 16 September.
Related