We can barely believe it has been 16 years, repeat, SIXTEEN YEARS, since No Doubt released their classic single Don't Speak, so we're so pleased that they are back.
But for their frontwoman and mother of two, Gwen Stefani, has admitted the band's commitments have proved a little tough to juggle.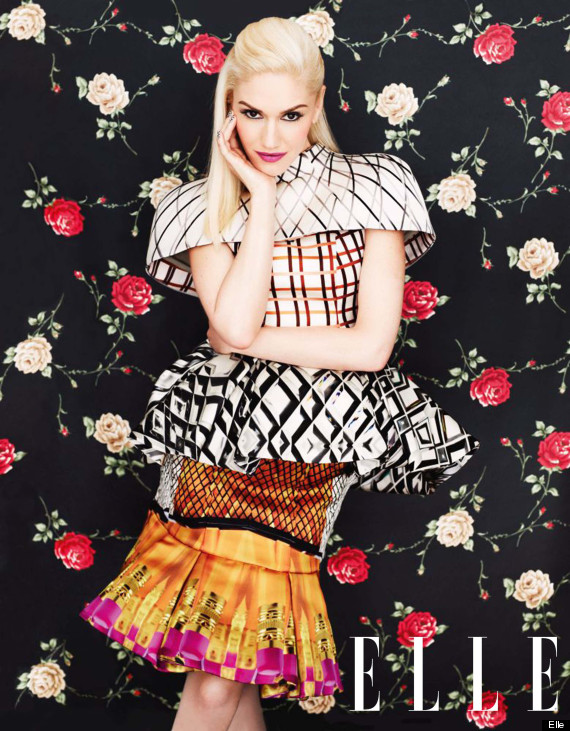 Opening up to Elle magazine as she posed for a pretty new photoshoot, the singer admitted she often finds the balance of work and motherhood a struggle, and despite having been a parent for seven years, she still finds it hard.
"Being a mom is hard, I think a lot of working moms feel that way," she said. "[They want] to have time to be themselves as well but, um it's really hard, there's a price to pay. Like today, I'm here talking to you and my son is at the beach. It would be super fun to watch his little four-year-old chunky legs running around, you know."
She added: There are always days that somebody suffers.... The only thing I really worry about is, again - like, I keep bringing it up because it's my biggest stress - how do I do this and that? How do I do both? So that's like the constant battle that I have every day. I do worry about that all the time."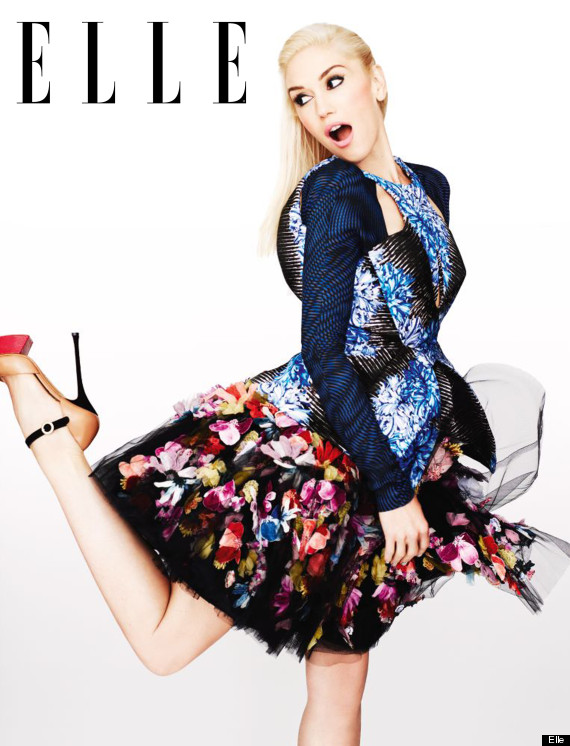 Here are some other highlights from the interview:
On the challenges of motherhood:
"When you first have a baby your life doesn't change. I mean, you have a little less sleep and you drag these cuddly things around you and it's just amazing. But you still get to be you. Once they get to, like, five, six and school and it starts to get, like, 'Wow, they got real problems. They're my responsibility...' Oh my God. That is overwhelming."
On balancing family life with husband Gavin Rossdale:
"I've missed the last couple of fashion weeks because of school. I can't leave the kids, I can't miss the first week of kindergarten. I just can't. He's [Gavin Rossdale] home now for, like, seven days, so just him being home makes everything different. In a good way. But also in a hard way because it changes everything."
On whether the ageing process bothers her:
"I think the thing the thing that bothers me most is how fast time is going by. To look at my six-year-old. I mean I was just pregnant, I just did that tour...but no, I didn't. [With this record] I just felt I was trying every day to not rush and to not feel pressured, like, "Oh, it has to come out now because of my age," or whatever. You can't predict what's going to happen, you just have to live in the moment. Everyone wants to rush me and hassle me. "What are you going to do next?" That's the thing that upsets me the most about it, just how it goes by so quickly."
On her enduring love of fashion:
"I just love getting dressed. It wouldn't matter that there were people waiting outside my house or not, I would always get properly dressed. Ask anyone from before, from the first nine years [of the band], any of my friends."
The full interview appears in this month's issue of Elle, on sale 5 September.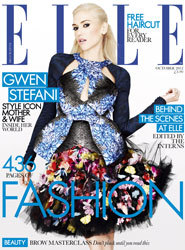 > ENTER OUR COMPETITION TO WIN A NOKIA LUMIA 610 WINDOWS PHONE